With Braxton Miller unable to reach the top shelf of his fridge for a Bud Light, it's time to meet OSU's new signal caller.
Enter JT Barrett. A 4 star recruit from Texas, Barrett stands 6ft 1", weighing a girthy 225 lbs.  He has played zero snaps since 2012. He has a super weak arm. He has average mobility and agility.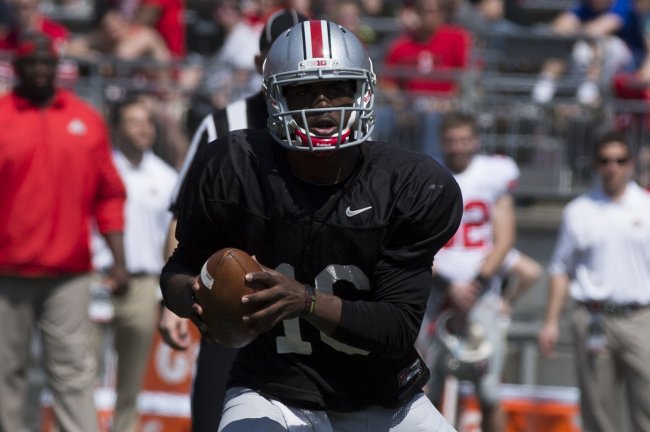 But c'mon Buckeye fans…it's not that bad. Rumor is that he has "intangibles". So there's that.
The silver lining? The opener vs. Navy just got a whole lot more interesting.