Week 1 is always the toughest for prognostication. There's only so much you can tell about a team until they go out there and either shit the bed or impress the hell out of you. So I'll take going  8 – 7  against the spread as a moral victory and use it to project my picks going forward.
Fantasy wise,  I fared much better. My $2 auction purchase of Kareen Hunt was like buying Manhattan for a few beads and trinkets. I could go on and on about my epic performance, but no one wants to hear about my fantasy team. I don't want to hear about yours either.
Without further ado, let's get into the week 2 action!
Houston @ Cincinnati (-4)
Ooh! A Thursday night game with the two biggest disappointments from week one! That's some must see TV baby! These two combined to lose 49 – 7, with the Bengals getting blanked by Baltimore at home! The Texans even managed to get smoked at home by none other than lowly Blake Bortles and the Jaguars. Somehow, you're supposed to pick a winner here?
Fantasy results were brutal. Houston's defense put up a big goose egg, when facing Bortles should result in a plethora of points. The Bengals backfield is still muddled as fuck, with neither Joe Mixon, Jeremy Hill, or Gio Bernard emerging as a starter.
The Pick?
The Texas quarterback situation on the road is fueling this spread. Tom Savage was abysmal, so rookie Deshuan Watson was named the starter for game two. It's an improvement over Savage, if only for the optimism of his upside. With both teams looking like shit, I'm going to let Watson's performance against Alabama influence my decision.
TEXANS
Tennessee (-1.5) @ Jacksonville
The Jacksonville defense will get a test against a legitimate quarterback this week, so we'll see if that impressive performance last week was legit. Unfortunately, Bortles' most reliable weapon, Allen Robinson, was lost for the year. Maybe taking away the poor performing Bortles' security blanket will help him out? Nah. He sucks.
Marcus Mariota spread his 41 passing attempts around, giving Delanie Walker and Rishard Matthews 9 targets a piece, while rookie Corey Davis got 10 and Eric Decker got 8. It'd be nice for one of those guys to emerge as the go-to guy in the passing game.
The Pick?
While the Jags defensive front may finally be realizing its potential, they've got a much more formidable foe this week. A team that can expose the flaws in Blake Bortles and with enough offensive ability to move the football. It may be tough for Tennessee to get in the end zone, but they'll move the chains and come out on top.
TITANS
Cleveland @ Baltimore (-7.5)
Here's an interesting one. Cleveland hung with Pittsburgh and covered, with a blocked punt touchdown early in the game the deciding factor. Otherwise, it was an impressive performance from the Browns, albeit one that benefits from low expectations. The Ravens went out and throttled Cincinnati with an impressive defensive performance. That defense looks legit, and wasn't an aberration.
The Pick?
The Browns' moral victory against a tough Pittsburgh squad has me thinking they can cover on the road. I really want to believe that it's possible. The Ravens will stack the box and try to limit Isaiah Crowell to something along the lines of the 1.9 YPC he had against the Steelers, which should give rookie DeShone Kizer a chance to turn some of the downfield passes he missed last week into completions. Baltimore wins, but I don't think they cover.
BROWNS
Buffalo @ Carolina (-7.5)
Carolina cruised over the lowly Niners, while Buffalo handled the lowly Jets. Cam didn't have to do too much, letting two-headed monster James Stewart and Christian McCaffrey split the carries. It was the Panthers defense that impressed, holding San Francisco scoreless until a fourth quarter field goal.
For the Bills, LeSean McCoy had the brunt of the work, turning 22 carries into a 110 yards. Big Mike Tolbert complemented him nicely, with 12 carries and 42 yards. Tyrod Taylor got in the mix, scrambling for 38 yards as well. That's some solid yardage on the ground.
The Pick? 
Vegas is giving the Panthers a lot of love, but it shouldn't be a problem to cover. Newton is still working his way back into shape, having only thrown two passes in the preseason. He'll have a big game in this one, and one of his weapons will breakout as well, most likely Greg Olsen. Go big on them in your daily fantasy this weekend.
PANTHERS
New England (-4.5) @ New Orleans
I didn't look up the numbers, but I'd be willing to be New England has won like 98% of games coming off of a loss. Kansas City took them to the woodshed, but that's all in the past now. Considering the Saints made Sam Bradford look amazing, it's not a stretch to think Tom Brady's going to blow the fuck up against them.
The Pick? 
Don't put too much thought into this one. The Patriots are going to come out and do their damn jobs. Tom Brady will have a monster game, and this spread will look paltry when they're done in New Orleans.
PATRIOTS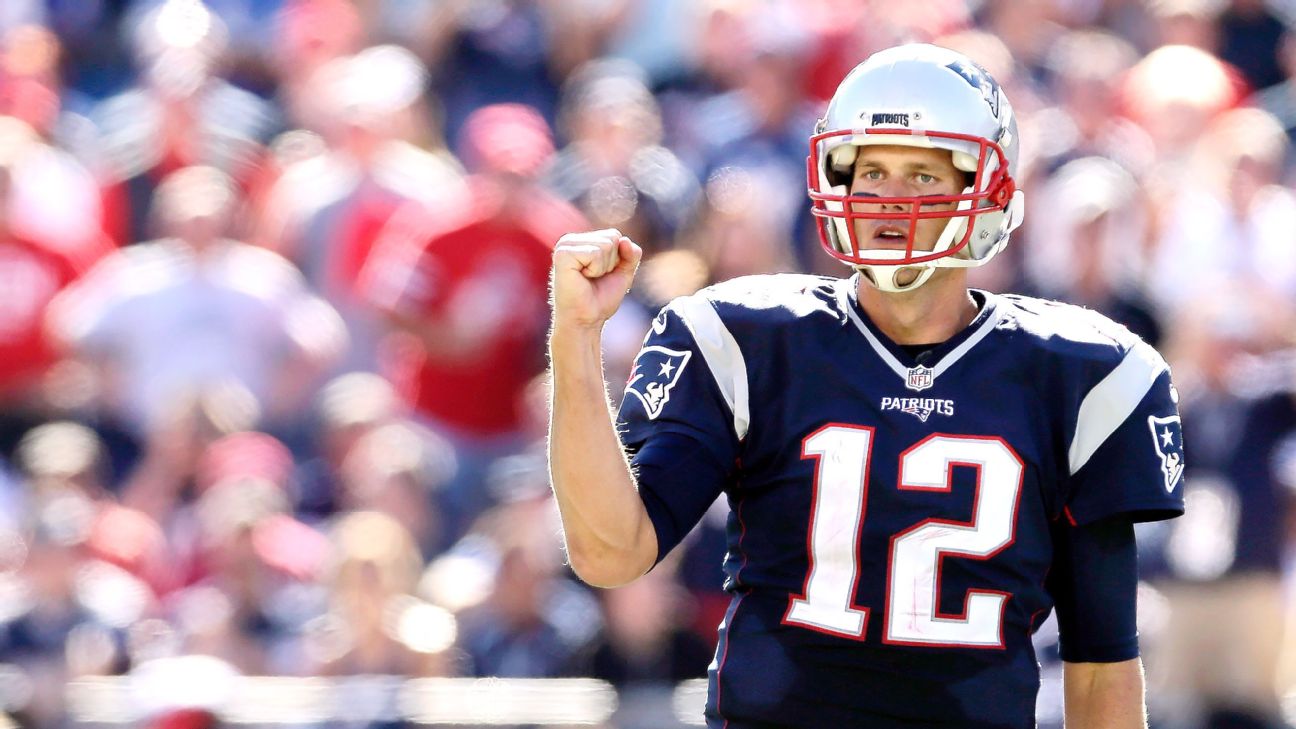 Arizona (-7.5) @ Indianapolis 
These two teams are in serious trouble. Arizona is far removed from their amazing season two years ago, while the Colts need Andrew Luck like Colin Kaepernick needs a job. Scott Tolzien single-handedly made everyone that picked the Rams in their daily roster a genius. Now they've got no choice but to give Jacoby Brissett the start, since shit can't get any worse for the Colts.
The Pick?
Arizona is not going to win a lot of games this year, but they'll win this one. They should cover as well. The Colts are just a bad team with an atrocious quarterback situation, and that bodes well for a lopsided victory for the road favorites.
CARDINALS
Philadelphia @ Kansas City (-4.5)
You win one game against the Patriots and now everyone loves you! Not to mention, rookie Kareem Hunt got the cover of Sports Illustrated this week after his record setting performance. Did I mention I got him for $2 in my auction draft? Yeah? OK sorry, I'll shut up about it.
Perhaps the best play of week one saw Carson Wentz evade all sorts of pressure in the pocket and fling a touchdown pass. I thought they'd struggle against the Redskins, but they looked impressive in the win. Wentz is a leader and he's going to be a very good QB in this league, and maybe even elite. But we'll wait and watch his development before crowning him the future of the league.
The Pick? 
Let's not let the win over New England inflate the Chiefs too much. This is a solid Eagles team coming to town and they've got to cover 4.5. Then again, that was a hell of an impressive win against New England. Let's react to it and impulsively pick them to cover with no problem!
CHIEFS
Minnesota @ Pittsburgh (-7)
So in my Week 1 Takeaways 101 course, Minnesota looked impressive while Pittsburgh underwhelmed. Seems odd to give the Vikings a touchdown in this one. With Sam Bradford off of what was perhaps his best game in the league, I love them on the road. He's got a rapport with Stefon Diggs and Dalvin Cook is going to get his. They also stifled the high octane Saints offense.
The Pick? 
Pittsburgh really struggled against the Browns. Were it not for a desperation lob to Antonio Brown late in the game to keep a drive going, we may be talking about how bright the future is in Cleveland. A touchdown is just too much for them to cover until they figure their shit out. I like Minnesota and I like them a lot in this one.
VIKINGS
Chicago @ Tampa Bay (-6.5)
You have to believe the Bucs are champing at the bit to play some football after getting postponed thanks to Hurricane Irma. Hard Knocks has everyone high on all things Tampa Bay. The show made Jameis Winston look like an incredible leader, and everyone drafted Mike Evans and DeSean Jackson way too high.
The Pick? 
Actually, I'm big on Jackson in DFS this weekend. He's a value play, and has a chance to put up lines like 4 for 130 and 2 TD's every week. It's worth the risk.
As far as the pick, Chicago sucks. Tampa rolls big.
BUCCANEERS 
Miami @ LA Chargers (-4)
Another team that had to wait a week to play gets a chance. However, Miami's got a crazy travel schedule. They left the path of Irma to head out to LA last week, so they've been away from home for a while. The delay also kept us from seeing Jay Cutler's debut, which could go very well. He's got nice weapons around him, and he's an interesting proposition in your daily fantasy roster choices.
The Pick? 
The adversity facing the Dolphins coupled with the Chargers playing at home after a tough loss has me loving LA. Philip Rivers is always tough, and he's got everything going in his favor. While both of these teams are going to battle for a playoff spot, I like the Chargers with everything Miami's been up against this past week.
CHARGERS
NY Jets @ Oakland (-13.5)
While I got 7 picks wrong last week, I told you I was big on the Raiders. Huge on the Raiders! Now look at them, giving nearly two touchdowns after easily handling the Titans on the road. Derek Carr has weapons galore, and they showed they can go to Beast Mode with a lead and protect it with ease.
The Pick?
Obviously the Jets suck, but can we expect them to cover this monstrosity? Nah man, nah. No chance. Carr finds some major success early in the passing game and that lead is protected by milking that clock with Beast Mode.
RAIDERS
Redskins @ LA Rams (-2.5)
Either the Philly run defense is stingy as fuck, or the Redskins got big problems running the football. Ryan Kelley got the nod and had 10 carries for 30 yards. Kirk Cousins had an awful pick in the red zone and fumbled late in the game which was returned for the deal seal by the Eagles. An awful start against a divisional foe for the Redskins.
Meanwhile, the Rams went out and looked sensational in front of all 38 fans that came to watch the game. Los Angeles sure looks like a city that needs two professional football teams. Anyway, Jared Goff looked incredible against an abysmal Colts team. The Redskins will be a tougher draw, but there's weapons in the Rams stable for Goff to continue his roll.
The Pick? 
Cooper Kupp got a lot of love and he had a nice debut. He's probably available in all your fantasy leagues, unless you've got someone obsessed with rookie white receivers. Goff loves him, and he can be a reliable source of cheap points in your DFS as well. Oh, and I think the Redskins get back to .500 on the road.
REDSKINS
Dallas (-2) @ Denver
I can't remember anything about Denver because I spent the entire game reading Tweets about Sergio Dipp's sideline report. It was one of the most amazing things I've ever seen. ESPN pulled an Asian guy named Robert Lee off of the UVA game to avoid him enduring the ridicule of the meme hordes on Twitter, only to throw Sergio to the fucking wolves!
Also, did you notice what ESPN did to Beth Mowins? They hyped up her calling the game because she's a female, and then pulled the oldest trick in the book. They made her look good in comparison because they paired her with Rex Ryan and Sergio. It's like the average looking chick that puts up a profile pic between two fat ugly friends. Classic!
The Pick?
I'm still too focused on Sergio to even rationally make a pick here. OK. Deep breath. Focused.
Denver's offense was pretty solid, albeit with some late miscues. That defense will always keep them in games, and it's up to Trevor Siemian to limit mistakes and keep his squad in it. This will be a close game, but there's just too much awesome in Dallas to not cover.
COWBOYS
San Francisco @ Seattle (-13)
Another elite team that suffered a tough loss in week one, Seattle will be coming for blood. Now, they don't quite have the offensive output that makes a cover a no brainer, but that defense coupled with the 49ers anemic offense is a solid combination for a big win.
The Pick?
Seattle had their way with an Aaron Rodgers led, high octane offense. They're going to do whatever they want to the 49ers. That spread looks a little small now that I think about it. Take Seattle.
SEAHAWKS
Green Bay @ Atlanta (-2.5)
What a start for the Packers. They open with the Seahawks and then get to go to Atlanta. That's two straight possible NFC title game matchups. While Seattle fared admirably against Rodgers, he still threw for 311 yards. His receiving corps is deep, but the running game wasn't much to talk about. They'll need to find something better than Ty Montgomery if they want to establish anything.
Atlanta gets back home on the turf where their high-octane offense can unleash the fury. I wouldn't read too much into the tough win the earned against the lowly Bears. A win is a win, and they won. That's some deep insight eh? You're welcome.
The Pick?
Two gunslingers on the turf with a bevy of aerial weapons should make Sunday night an entertaining game. I think Aaron Rodgers will have a monster game, but expect Matt Ryan to match him throw for throw. Ultimately, someone will have the ball with a chance to win. When the game is going to go down to the line, I don't bet against Aaron Rodgers, especially when he gets points.
PACKERS
Detroit @ NY Giants (-5)
Go home Vegas, you're drunk! Did you even watch the Giants miserable effort against Dallas? Did you not see Matthew Stafford find magic with Golden Tate andKenny Golladay? Just because the Lions can't run the ball is no reason to make them five point dogs in New Jersey!
The Pick?
I'd probably take Detroit if they were five point favorites. This is a gift from Vegas. In fact, go to Vegas this weekend. Put a mint on the Lions. You'll pay for your trip and then some.
LIONS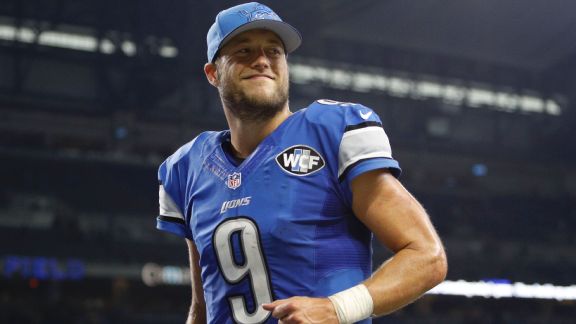 The BIGPLAY Podcast
sunday nights @ 8:30pm