Kevin Durant's free agency is going to be the biggest story of the offseason and things are already starting to heat up. Adrian Wojnarowski broke the news on his podcast that if Durant does decide to leave the Oklahoma City Thunder, the Golden State Warriors are the top contender to sign the superstar.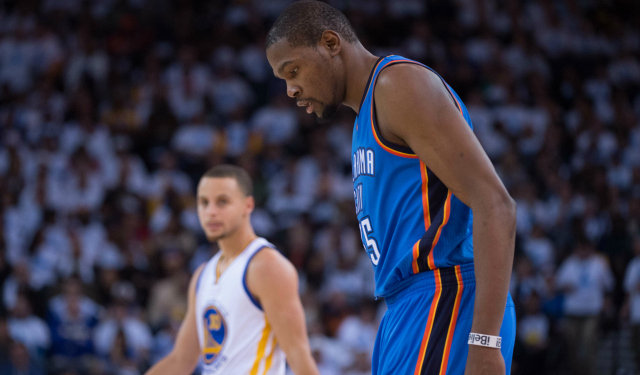 The potentially best team in NBA history will have a great chance to add a Hall of Famer in his prime to the squad. How scary is that for the rest of the league? A few moves would need to be made but the Warriors would be able to keep Stephen Curry, Klay Thompson and Draymond Green while adding Durant to the mix.
Considering the Warriors are the biggest roadblock standing in the way of Oklahoma City advancing in the playoffs, this season's postseason will be must-see if the two teams match up with a lot more on the line.