One Miami floor seat costs around $65,000 per season. This guy probably owns 2. And this guy probably locked into the 2014/15 season package with a slightly different Big Three. So we feel for you bro.
The random white guy next to Bosh and Wade probably has a name. But we aren't looking it up, because it's only one day away from LeBron James basketball!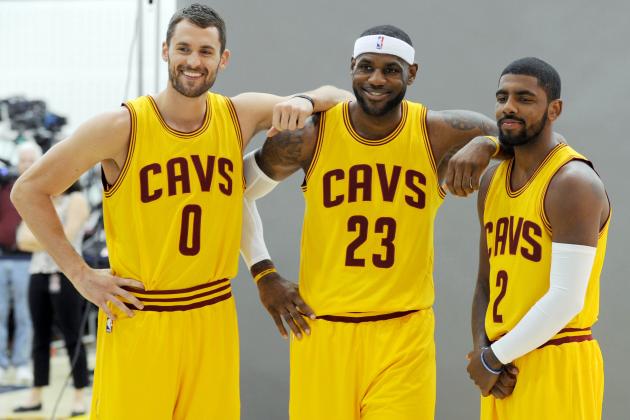 Cheer up Bosh…you're making 118 million dollars.