This is a HORRIBLE take from Stephen A Smith on mental illness and addiction. I'm absolutely appalled this aired on television. pic.twitter.com/W7tYQca2OA

— Will Brinson (@WillBrinson) December 21, 2018
When I sit back and think of articles/blogs that I want to write I evaluate my knowledge upon the subject and if I am qualified to even write that piece. For this one, I feel it's my duty. You see I went to rehab coming up on almost 3 years ago for a drug that took my life and everything I cared about away from me. Of course, from the things I learned in treatment, the program that intrigued me after, and most of all the support group I have around me, I am a completely different person today and accept the responsibility of my actions in the past 100%. Being in this atmosphere for that period of time I have seen many different cases of substance abuse and most of all mental health. You see mental health and substance abuse is something that a lot of people argue about and it is very easy to do so. I won't ever disrespect anyone's opinions on the subject, doctors have done the research for me, so I am just here to offer a different perspective.
I was always a person that thought money and stability would be able to reduce my stress and somewhat any signs of mental health that I might have. After seeing so many different celebrities and icons die from substance abuse and mental health-related issues I still didn't fully grasp it. I still thought it was possible that money still might be able to do it. That was until earlier this morning. Maury came at me like I was on the show and he read me the results of my fantasy world I was living in.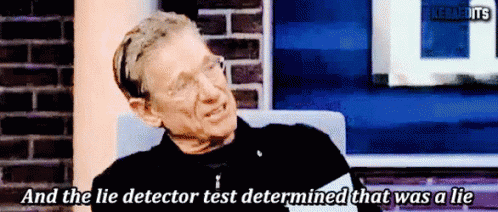 Someone I knew had taken their life earlier this morning as a result of mental health. He was very successful, kind, loving father and all of the family categories you can think of. He made a huge impact on the world that many will never know. The world lost an amazing person, but he was also financially stable and doing what he loved. It finally hit home even seeing the countless of different things we've witnessed over the years. The narrative that money and stability will somehow subside my stress and any mental health issues that I may have. Even doing the career you passionately love making more money than you know what to do with, won't stop you or help you from the demons inside. It's extremely hard to find internal happiness for some. I always understood the severity of death and especially unexpected death due to being from Northeast Ohio, where the opiate epidemic is killing thousands, and being in the recovery community where people die left and right. In three years I have had over 40 people that I have personally had conversations with die unexpectedly. So seeing the repercussions of it and what it does to families would be long and horrific for any audience reading this blog. So, that brings me to Josh Gordon.
From my perspective, did my favorite team, the Cleveland Browns absolutely fleece Bill Belichick and the Patriots for a fifth-round pick, yes. Am I happy about that? Who wouldn't be? But I am extremely concerned for Josh Gordon and I was truly saddened by what I saw from Stephen A. Smith. Right now at the present time as he is going into care, we need to first off sit back and not point out about what he should've done. Licensed therapist and many other support peers will do that for him in a secured and comfortable environment. Second, we can't sit back and compare diseases. Doctors have done the research in the case of addiction and mental health so to knock one disease down compared to another is irresponsible to its classifications. As for Josh, I wish him nothing but success. I hope he tunes out every bit of media and focuses on his life. It's time to forget about his football life which I get we are obligated to cover, but it's time we say our goodbyes and focus on Joh's new journey into bettering his life. Cris Carter put it best today. This is a lifelong, life or death situation, way more and way deeper than any football game. Good Luck Josh!
"It's hard as hell. You think he meant to let people down? That's the ongoing saga with addiction, that all we do is let people down, all we do is break our promises."

An emotional @criscarter80 on Josh Gordon stepping away from football pic.twitter.com/OEmjYdj7us

— FOX Sports (@FOXSports) December 21, 2018
Subscribe now!
Evan Lazar joins the BIGPLAY Podcast to talk Tom Brady free agency and Patriots offseason!
BIGPLAY Podcast is talking #marchmadness2020, #coronavirus and it's impact on sports, free agent QB