BALTIMORE–The Ravens have made a living on the defensive end for quite some time now. Safety Terrence Brooks made no exception Sunday, as he demolished the 6 ft 1, 240 lb tight end Delanie Walker late in the 2nd quarter.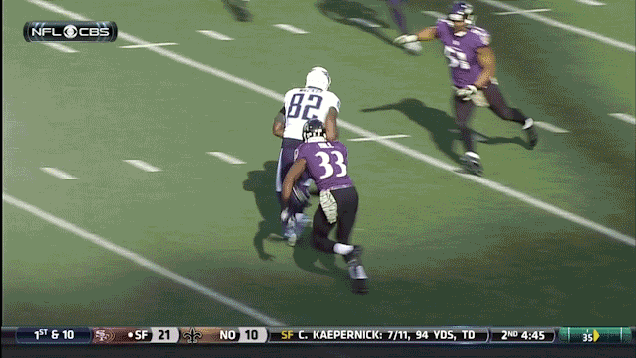 Walker was ruled out with a probable concussion, which was confirmed shortly after.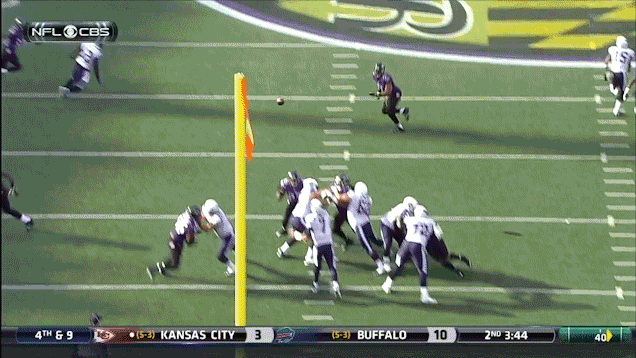 Baltimore went out to win 21-7 after trailing 7-0 early in the game. The Ravens Cheerleaders weren't as victorious, as they dropped this girl on her head.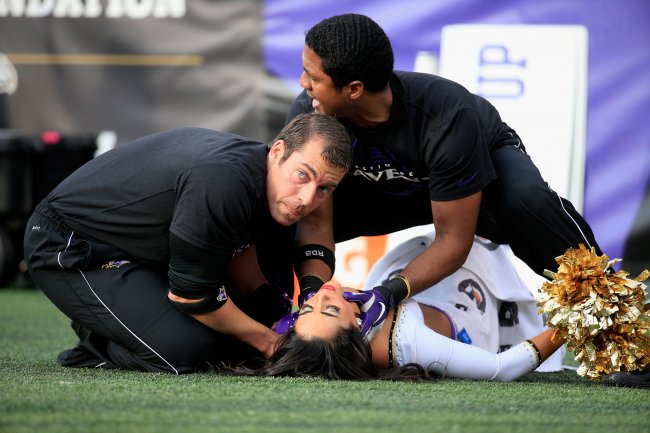 The cheerleader was released from the hospital with no major injuries, and remains super hot.