It's not quite madness, but it's teetering on the brink of insanity.  Conference tournaments are underway and the trivial match ups of low seeds have been played and we've moving into meaningful games.  We take a look at how the major conference tournaments, what we hope to see this weekend, and how it could impact the field of 64 68.
Southeastern Conference
Kentucky and everyone else, right?  They'll face Florida in the quarterfinals, and this is not your dangerous Billy Donovan team this year.  Kentucky's won both regular season games by 7 and 17, respectively, so don't expect the Gators to be celebrating around 3pm today.
LSU has Auburn,and the clash of the Tigers should result in the Louisiana variety emerging victorious.  LSU would love another shot at Kentucky after nearly upsetting them back in February.  Georgia and Arkansas, the two and three seeds, respectively, will square off on Saturday for the right to play the Kentucky/LSU winner.
Projection:  #1 Kentucky will face #3 Georgia on Sunday afternoon for the title, and Kentucky will win by 20 or so.  They're too deep for any of the SEC squads to beat while playing three games in three days.
Atlantic Coast Conference
Hand down, the semi-finals of the ACC tournament are the best games.  You've got Virginia and Duke, both currently penciled in as one-seeds in every expert's bracket, trying to fend off North Carolina and Notre Dame, respectively.  If either slips up in the semis, they'll open the door to the committee pushing them down to the two-line in the bracket.
Virginia/North Carolina will be a match up of excellent defense (UVA) against the old ole matador style (UNC) defense.  Virginia's already gone into Chapel Hill and beat UNC by 11 this year, and there's no reason to believe things will be any different on a neutral court.
Notre Dame got the better of Duke at home back in January, then two weeks later Duke 30-pieced them in a revenge win.  Jerian Grant is amazing, and the match up with Tyus Jones will be fun to watch.  Duke hasn't lost since that January 28 game in South Bend, so don't expect them to slip up against ND.  They'll pull away late and win by 8.
Projection:  In the title game, Virginia will avenge their loss to Duke at the end of January and secure their number one seed.  Duke's offensive arsenal can be stymied by UVA's defense, and they'll score enough points to win a close one in the low 60's.
Big East Conference
It's Villanova and everyone else in the Big East this year.  The Wildcats have quietly put together a monster of a season, and can solidify a number one seed in the big dance by running the table in the conference tournament.  With four squads already fitted with dancing shoes still alive in the BET, the three games remaining at Madison Square Garden will be competitive basketball.
Villanova nearly eliminated Marquette from the tournament by 40, and will face a talented Providence squad.  LaDontae Henton can fill the pail with the best of them, and his teammate Kris Dunn is one of the most talented point guards in the nation.  Dunn and Villanova's Ryan Aciadiacono will be featured in a match up of the Big East's Co-Players of the Year.
Xavier pulled the upset in eliminating Butler, and will face a Georgetown squad that got all it could handle from Creighton in the quarterfinals.  Xavier has Georgetown's number, beating them in both previous meetings this season.
Projection:  Villanova wins a relatively close one over Providence, while the third time's the charm for Georgetown.  The third time's the charm for Georgetown, as they handle Xavier by 10.  In the title game, Villanova erases all doubt of their one-seed worthiness and blows out Georgetown for their first Big East Tournament title since 1995.
Pac-12 Conference The semifinals of the Pac-12 tourney is all chalk.  Utah was neck and neck with Arizona atop the league, but lost three of their final five games to fall behind Oregon for the two seed.  UCLA, the four seed, has won four straight since losing consecutive games to Arizona and Arizona State.
UCLA last lost to Arizona in a low scoring affair, with the Wildcats winning by 10.  UCLA's firmly planted on the bubble, and desperately needs a win to go dancing.  Arizona's squarely on the two-line in all the bracket projections, and a loss would likely send them slipping to a three seed and possibly far from the comforts of the West region.
Utah, despite their late season slump, is securely among the field of 68 thanks to some quality regular season wins.  Oregon won by 11 in their previous meeting, and the Ducks are on a six game winning streak since falling to Utah back in February.
Projection:  Desperate teams are dangerous in conference tournaments, and UCLA is poised for the upset over Arizona.  Oregon secures their ticket to the dance with their second win over Utah this season, and improves their seed by winning the Pac-12 tournament over a relieved UCLA team in relatively easy fashion.
Big Ten Tournament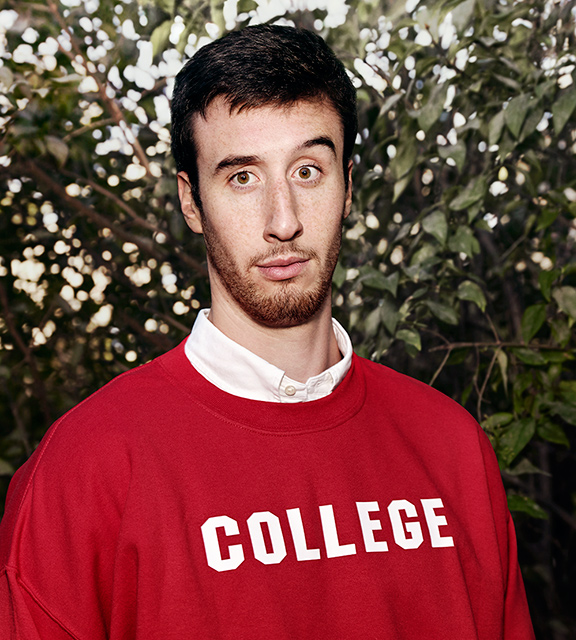 Deja vu all over again, but it's Wisconsin and everyone else.  Frank the Tank and his crew are the class of the Big 10, and their only legitimate concern should be Maryland, who edged them by six earlier this year.  D'Angelo Russell, Kaminsky's competition for the league's best player, is worth watching, but the Buckeye's shouldn't be counted on doing anything.
The Ohio State game with Michigan State is intriguing, as the league's best coach in Tom Izzo and the aforementioned Russell will be featured.  Izzo got the better of Thad Matta's team earlier in a close contest, but Russell is dangerous enough to prove the old adage about guard play driving performance in March.  Maryland is quietly on a seven game winning streak, including the win over Wisconsin.
Projection:  Ohio State upsets Michigan State, but loses to Maryland after Terps handle Indiana easily.  Wisconsin rolls through Michigan and Purdue, before the rematch with Maryland in the title game for Sunday's final game before the selections are made.  Wisconsin avenges the loss Sunday afternoon, and capitalizes on Duke's loss to UVA and takes the final one-seed.
Big 12 Conference
Kansas won their eleventh straight Big 12 regular season title, and has won six tournament titles during that time.  This year, it's all chalk in the conference's semifinals, as Kansas, Iowa State, Oklahoma, and Baylor have all advanced.
Iowa State made an improbable comeback to top Oklahoma on March 2, so expect their semifinal game to be hotly contested.  The teams split their regular season games with the home team winning each time.  On a neutral court, Iowa State has the advantage here, with too much scoring ability for Oklahoma's defense to handle.
Baylor looked solid in a convincing win over West Virginia, in a contest between teams ranked 16 and 18, respectively.  Kansas had their hands full with TCU, but has topped Baylor twice this year.  They're only giving the Bears a point, so expect this one to come down to the wire.
Projection:  Baylor edges out Kansas with a defensive stop on their last possession, while Iowa State puts the game out of reach with a few late free throws over Oklahoma.  For the title, Georges Niang is the difference, as Iowa State stakes their claim to a two-seed for the big dance.