Through 7 weeks, we are up 25.6% on our weekly DraftKings fantasy football lineups. Although we haven't struck gold quite yet, we've made some decent money in the process…and so have you, if you've played along.
Haven't joined us yet? Here's a FREE $3 lineup for today's 1:00pm ET contest to win the $100,000.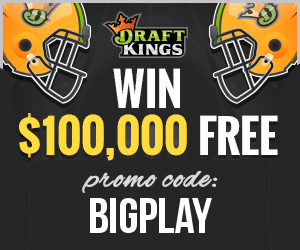 Let's get to it. For the sake of time, we'll skip the commentary so you can get your lineup in.
Our top lineup heading into 1:00pm action this Sunday:
QB
RB
WR
TE
FLEX
Defense
The Lineup