Once again, the NFL goes to London.  That means you can eat your eggs while watching kickoff at 9:30 AM EST.  Just don't forget to set your lineup Saturday if you plan on doing the boozing and might sleep it off in the morning.
Five teams remain unbeaten after three weeks of football.  In the NFC, the Eagles and Vikings remaining undefeated is a shock.  After losing Teddy Bridgewater for the season, it appeared Minnesota was destined for a difficult road.  Instead, Shaun Hill and the late acquisition of Sam Bradford have produced three wins in as many tries.  The Bradford trade opened the door for rookie Carson Wentz to start his career under center, and he's perhaps been the league's MVP through three games.
Baltimore is the only undefeated team without questions at quarterback.  They're back healthy, and Joe Flacco is a proven commodity.  Meanwhile, the Patriots have used Jimmy Garappolo and Jacoby Bissett while they await the return of Tom Brady, and they've looked impressive.  The remaining undefeated squad, the reigning champion Broncos, have gone with Trevor Siemian and he's looked incredible.  John Elway's particularly proud of Siemian, going back to troll a troll after his 4 touchdown day.
Hang on. Did John Elway really just @ this dude who questioned him a year and a half ago? Hahahaha pic.twitter.com/Q6ab2XO4C2

— Shane (@shanehall31) September 25, 2016
Miami (+7) @ Cincinnati
After three solid Thursday night games, we should be back to normal with a shitty game.  The Dolphins are so bad they should've lost to the Browns, at home, with a rookie third-string quarterback.  Instead, Cleveland's last second kicking replacement missed three within 50, including one at the buzzer, and Miami survived overtime.
Cincinnati's now 1 – 2, dropping two straight to the Steelers (away) and at home to the Broncos.  That's two tough games consecutively, and there's no shame in dropping them.  The short week will keep the recent loss fresh, and the Bengals will right the ship and get back to .500.
The Pick?
There's no chance Miami beats the Bengals, but can they keep it within a touchdown?  No.  They probably can't.  They couldn't cover against the Browns, and they definitely can't cover against the much more talented Bengals.
Bengals
Indianapolis vs. Jacksonville (+2.5) 
The London game.  Sure, it's great to not have to wait till one for kickoff, but who the hell knows what will happen across the pond?  Indianapolis needed a huge play from TY Hilton late to win last week.  It was a back and forth game with the Chargers, at home, which simply illustrates the Colts still aren't very good.
Jacksonville's 0 – 3, but have played close games against Green Bay and Baltimore.  Apparently they get up for the level of their competition, because they were handled easily by the Chargers.  The offense is atrocious, led by the running game that is second worst in football.  Second-year back TJ Yeldon's been a major disappointment, and it's uncertain if Chris Ivory would help or if the line is just too bad.
The Pick?
The Colts give up more than 300 yards a game through the air, and the Jaguars can't run the ball.  It's likely we'll see Jacksonville throwing like crazy, surpassing their average of 262 yards a game through the air.  The Colts are even better through the air, going for 285 a game, but Jacksonville's pass defense has been great.  The Colts can't run, so something's got to give.  Let's take the team getting the points in London.
Jaguars
Cleveland (+9) @ Redskins
Cleveland's so comically bad, they continue to invent new ways to lose.  They lost their kicker to injury, signed Cody Parkey without even seeing him play.  Parkey didn't even fly on the team flight to Miami because he wasn't signed yet.  He drove himself to the game and then cost Cleveland the game by missing a kick as time expired in regulation.  Then, Hue Jackson opted to kick in overtime.  Figure that one out.  The only bright spot was Terrelle Pryor playing every position.  Seriously, he played quarterback, running back, wide receiver, and even safety.
The Pick?
Kirk Cousins has to be licking his chops right now.  The Browns let Ryan Tannehill throw for 319 and 3 TD's, so what is Cousins going to accomplish?  Enough to warrant starting him in your daily this weekend, and banking on the Browns to get blown out.
Redskins
Buffalo (+4.5) @ New England
Who will be under center for the Patriots?  With one more week to weather before Tommy Uggs returns, the Patriots seem to be banking on Garappolo or Bissett being healthy enough to go this weekend.  If neither is able to go, it appears that Julian Edelman will be taking snaps.  How Belichick would it be for the Patriots to win with a guy who hasn't played quarterback since college?
How the hell does Buffalo lose to the Jets and the Ravens, but blow out the superior Cardinals?  Well, it's not through the air, as Tyrod Taylor's got the offense dead last in passing yards.  LeSean McCoy's been solid on the ground, and Taylor's feet have them 9th in rushing yards on the season.
The Pick?
New England only gives up 90 yards a game on the ground, which is bad for Buffalo.  Their anemic passing game means bad things going up against Matt Patricia's defense.  The quarterbacking uncertainty is cause for concern, particularly with that 4.5 spread.  However, they're home, and again, there's nothing more Belichick than winning this game and winning it convincingly.
Patriots
Seattle @ New York Jet (+1.5)
The Niners were just what Seattle needed, busting out of their offensive doldrums and putting up 37 and just dominating.  If we can ascribe the shitty effort in a 9 – 3 loss to the Rams to Russ Wilson's ankle, then we can assume he's healed up enough to continue looking very good.
Six picks.  Six!  Are you fucking kidding me?  How little faith must Todd Bowles have in Geno Smith that he stuck with Fitzpatrick?  Last week, I thought the Jets were good, albeit underrated.  Six picks will really shake your faith, but I'm going to stick with thinking they have some untapped potential.
The Pick?
That faith is rattled, so I'll go back to believing next week.  This week, I think the Seahawks roll with no problem.
Seahawks
Carolina @ Atlanta (+3)
Might not be a more infuriating fantasy situation than Devonta Freeman and Tevin Coleman.  Freeman goes 14 for 152, yet gets no touchdowns because Coleman scored 3 on the night.  Combined, that's the best fantasy running back going, but now you've got to scratch your dome as to who is going to do what each week.
The Panthers were a joke against Minnesota.  I guess we really have to believe the Vikings have something seriously special going on, because they stymied Cam Newton.  Absolutely dominated him to the tune of 8 sacks and 3 picks.  Fortunately, Atlanta gives up 313 yards a game through the air, so look for Cam to bounce back in a major way.
The Pick? 
Carolina's only allowing 90 yards on the ground, which is where Atlanta found their success.  It'll take Matt Ryan and Julio Jones to hang with Cam and his arsenal, which has been difficult for the Falcons to do this year.
Panthers
Detroit @ Chicago (+3)
Considering it was 31 – 3 late in the first half, you've got to be impressed with the way Detroit battled back.  Fantasy guys with Stafford were licking their lips, knowing it was going to be an aerial assault in the second half.  Stafford responded, finishing with 385 yards and 3 TD's, with Marvin Jones notably nabbing 205 and 2 of them.
Chicago's clearly interested in rivaling Cleveland for biggest shitbag in the league.  They can't run, they can't pass, and they can't win.  They need 10 more points from Vegas to make this one interesting.
The Pick?
Borrow ten grand from your grandma and put it all on Detroit.
Lions
Tennessee (+6.5) @ Houston
You can see why John Elway was cool with Brock Osweiler leaving.  After watching his abysmal effort against New England, he's officially Cock Osweiler in my book.  He's terrible.  Fortunately, he's got a good defense behind him, led by JJ Watt.
Now that I've mentioned JJ Watt, we can address Tennessee.  They lost to the Vikings, who are clearly very good. They lost to the Raiders, who I love but haven't played very good defense this year.  And then they beat the Lions, who can put up numbers when they need to.  They've finally got the running game going, now sitting 9th in the league in yards per game.
The Pick?
The Texans give up the least amount of passing yards, yet allow 125 yards a game on the ground.  It's a good match up for the Titans, who can hammer it on the ground and hope Mariota minimizes mistakes when he does pass.  With Cock Osweiler under center, this is just too many points to yield in a game that will be about ball control.
Titans
Oakland (+3.5) @ Baltimore
The Raiders are 2 – 1, on the backs of being first in the league in net points.  They give up a league leading 476 yards on defense, but are second in offensive yards.  It makes for crazy games, in which they have to produce epic amounts of offense to account for their defense leaking like a sieve.
Conversely, the Ravens only allow 254 yards a game, second in the league, while offensively they're 25th in yards a game.  So we've got two polar opposites getting after it this weekend in Baltimore.  Something's got to give!
The Pick?
Upon closer inspection, that impressive Raven defensive statistic is inflated by facing the Browns, Bills, and Jaguars.  With the Raiders getting the points, I'm willing to bet their offense can regress the Ravens' yards allowed back to the mean and pull this one off.
Raiders
Denver @ Tampa Bay (+3)
After seeing Denver in Cincinnati, I'm wondering how Vegas decided to make this line.  You've got that defense, with Trevor Siemian coming into his own, and a cast of receivers to scare defenses out of stacking up to stop CJ Anderson.
That's the final play of the game.  Yep, Jameis Winston was way past the line of scrimmage.  In a nutshell, Winston needs to make less turnovers, and have some more awareness.  You just can't trust the Bucs at this point.
The Pick?
Denver.  No problem.  They took it to Cincinnati, and they'll handle the Buccaneers in Tampa by plenty to cover this one.
Broncos
Dallas @ San Francisco (+3)
Dak's been holding it down admirably while waiting for the return of the Romo.  Zeke's got the running game ranked 6th in the league, so the rookies are getting results for the Boys.  The schedule gets real rough after San Francisco, so they've got to take care of business on the road and not look ahead to Cinci and Green Bay.
San Francisco's been abysmal, as we expected.  Carlos Hyde's leading the 11th ranked rushing attack, but Blaine Gabbert's passing is only good for 30th in the league.  Will Colin Kaepernick be back under center soon?  Does it really matter?  San Fran's not going anywhere, and that's a blanket indictment on the entire team.
The Pick?
The Niners only score when the outcome is already decided.  Then, they come storming back into the picture with lots of points, only to come up way short.  This trend continues.
Cowboys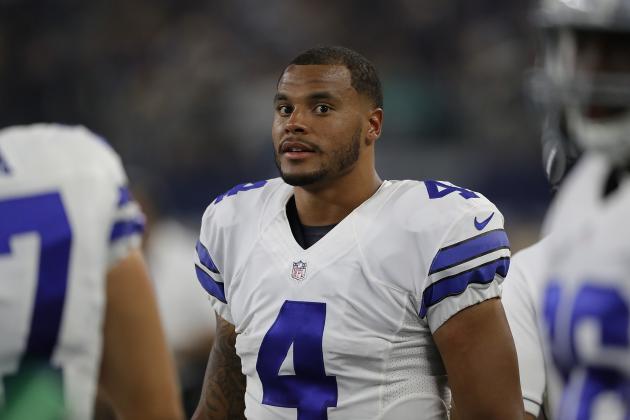 New Orleans (+4.5) @ San Diego
These two defenses are hilariously awful.  These two offenses are incredibly potent.  So, take the over and grab the popcorn.
The Saints are first in passing  yards, but 28th in rushing.  San Diego's in the middle of the road yardage wise, but they're third in scoring.  Even without Keenan Allen and Danny Woodhead, Phil Rivers is finding the end zone.
The Pick?
New Orleans is giving up a staggering 448 yards a game, second only to the Raiders.  It seems unlikely they'll be able to stifle the San Diego attack, particularly on the road.  However, this one feels like a Saints cover is looming.
Saints
Los Angeles (+9) @ Arizona
The Jekyll and Hyde Cardinal season continues.  They hang with New England, blow out Tampa Bay, and then get throttled by Buffalo.  I still believe Arizona's a very good team, but it depends which version shows up on Sunday.
After the Rams got shut out by San Francisco, it was easy to write them off.  Then they won two games despite having the worst offense in football.
The Pick?
Transitive property time!  Arizona destroyed Tampa Bay.  The Rams barely beat Tampa Bay.  Let's take Arizona for the big win.
Cardinals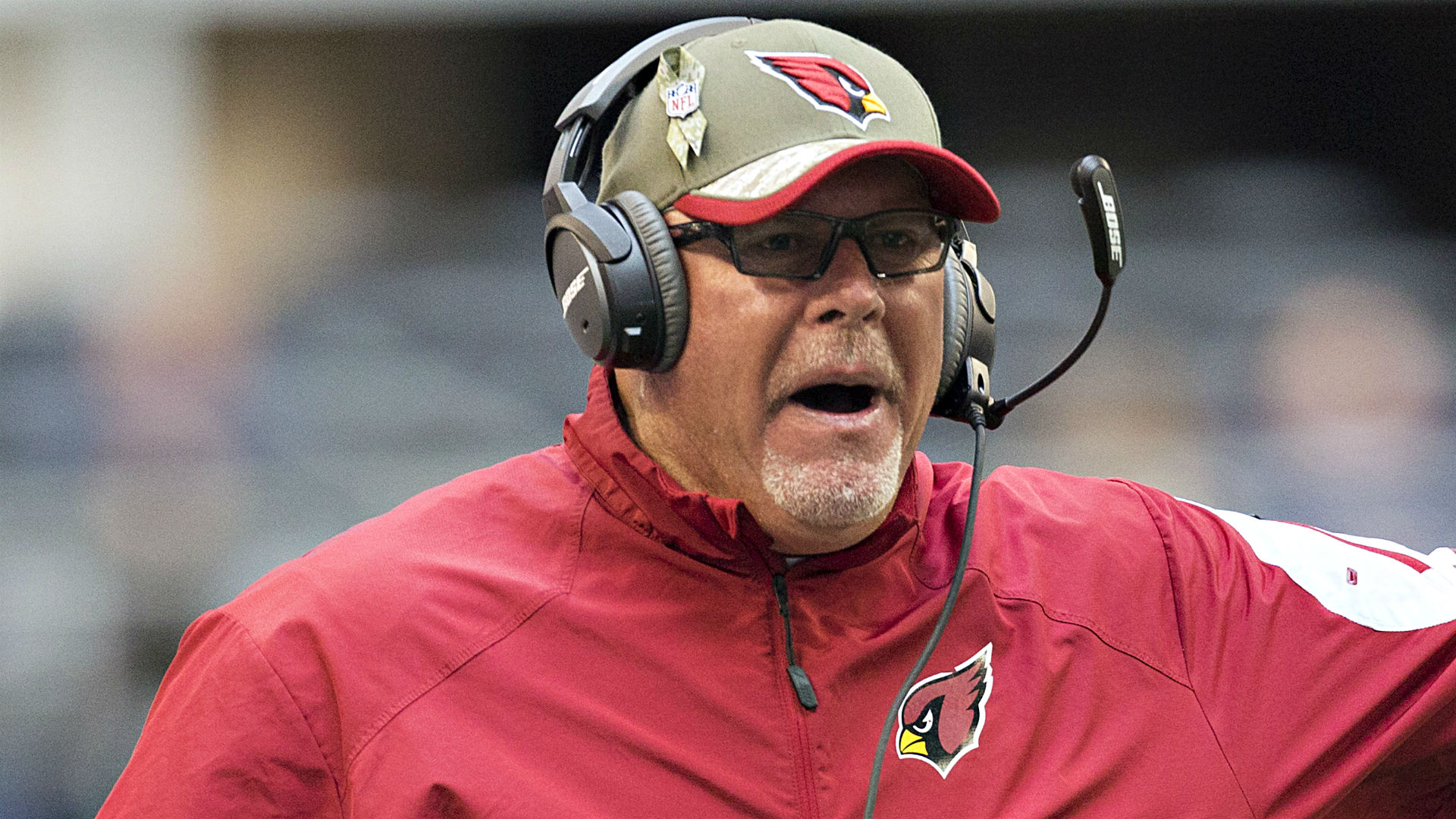 Kansas City (+5.5) @ Pittsburgh
Holy shit what the fuck happened to Pittsburgh in Philly?  And why did Kansas City have to go blow out the Jets?  Now, this is the hardest game to pick this week.
Stay away.  Don't get on it.  But, if you're desperate for a pick, or you write a picks column because your editor demands  you do every game, then use some common sense.  Pittsburgh simply laid an egg.  It happens.
The Pick?
Pittsburgh at home after laying an egg?  They'll take care of business.
Steelers
New York Giants (+4) @ Minnesota
Here's the game where everyone jumps on the Viking bandwagon and they promptly choke out.  Still, they've got an amazing defense, and won last week without some important offensive pieces against the outstanding Panthers.
The Giants have been putting up yardage, but the loss of Shane Vereen was a blow.  Eli's averaging 297 yard a game, but he's going to have a challenge in facing the vaunted Viking defense.  Rashad Jennings will now have to carry the burden, which Giant fan hopes he won't fumble away.
The Pick?
You've got to ride the hot hand until it cools off.  The Vikings are hot and at home.  As crazy as it is to say, Sam Bradford is in control.
Vikings
Last Week:  7 – 8 – 1
Season:  19 – 28 – 1