Worst of the Worst
32. Raider

s 
(0 – 9; L9)
Previous:  31
Result:  Lost to Denver 41 – 17
No wins after nine games.  The worst team in the league.  Period.
31.

Jaguars 

(1 – 9; L3)
Previous:  30
Result:  Lost to Dallas 31 – 17
The win over Cleveland looks good in hindsight, but really, it looks just awful for the Browns.
30. Buccaneers

(1 – 8; L5)
Previous:  29
Result:  Lost to Atlanta 27 – 17
Getting beat, at home, to an awful, awful Atlanta team cements the Bucs place near the bottom of the pack in the NFL.
Not Even Remotely Good
29. Jets

(2 – 8; W1)
Previous:  32
Result:  Beat Pittsburgh 20 – 13
Not really sure how they pulled a Tampa Bay on the Steelers, but facing 3rd and 46 in a game is an apt summary of their season.
28. Titans

(2 – 7; L3)
Previous:  27
Result:  Lost to Baltimore 21 – 7
New quarterback, same story.  Time to tank for <insert your favorite NCAA QB here>.
27. Falcons

(3 – 6; W1)
Previous:  28
Result:  Beat Tampa Bay 27 – 17
Congrats!  You beat Tampa Bay.  You still suck.
26. Giants

(3 – 6; L4)
Previous:  26
Result:  Lost to Seattle 38 – 17
Four straight in the L column for Coughlin's boys.  At least Odell Beckham Jr. can snag one-handed catches.  
Pretty Bad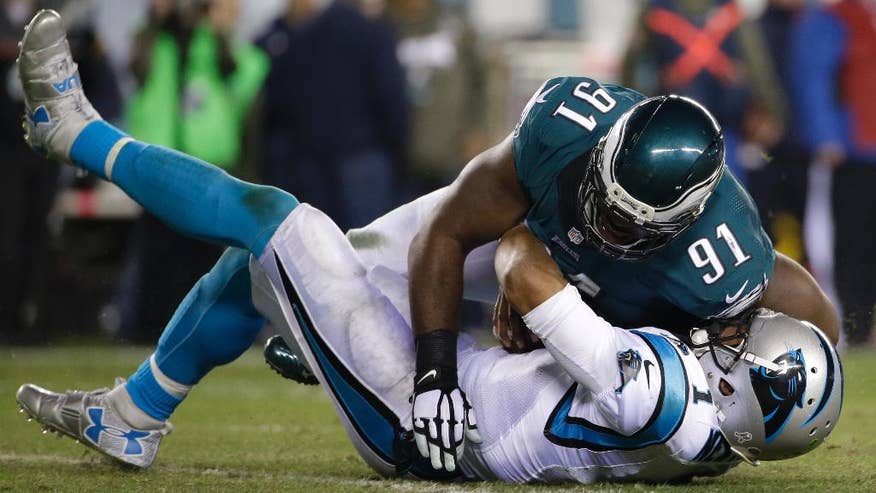 25. Panthers

(3 – 6 – 1; L4)
Previous:  24
Result:  Lost to Philadelphia 45 – 21
The Panthers haven't won in five weeks.  With Cam Newton hobbling on Monday Night Football, it seems that things will only get worse in Carolina.
24. Bears
(3 – 6; L3)
Previous:  23
Result:  Lost to Green Bay 55 – 14
Ugly football with no heart in Chicago these days.  Back to the CFL for Marc Trestman?
23. Rams
 (3 – 6; L1)
Previous:  25
Result:  Lost to Arizona 31 – 14
Only moved up two spots because of how bad the Panthers and Bears  have been.  Plus, the game was closer until two fourth quarter defensive TD's blew this one open.
22. Redskins

(3 – 6; L1)
Previous:  22
Result:  Bye
RGIII had the bye week to prepare for Tampa Bay.  He's going to have to work some incredible magic to get this team into the hunt at this point in the season.  There's always next year, Redskins…
21. Texans

(4 – 5; L1)
Previous:  20
Result:  Bye
Texans face the Browns, who had a long week after the Thursday night game, off the bye.  Houston hoping Cleveland overlooks them like they did Jacksonville after a big inter conference win.
Not Too Shabby
 
20. Vikings

(4 – 5; W2)
Previous:  21
Result:  Bye
Two weeks to prepare for the Bears seems like overkill.  The Viking D is firing on all cylinders with a realistic shot at getting back to .500.
19. Saints

(4 – 5; L1)
Previous:  18
Result:  Lost to San Francisco 27 – 24
Blew all the momentum of getting a road win against Carolina by losing at home.  You can etch the .500 record in stone at this point.
18. Chargers 

(5 – 4; L3)
Previous:  17
Result:  Bye
Chargers could use some wins over Oakland and St. Louis to get their mojo back.  They could also very easily give Oakland win number one on the year.  That's just the Chargers this year.
17. Bills

(5 – 4; L1)
Previous:  16
Result:  Lost to Kansas City 17 – 13
Hung with a hot KC team, but didn't have enough to get the W.  Schedule is pretty brutal from here on out for Buffalo and they don't look good enough to overcome it.
16. Bengals

(5 – 3 -1; L1)
Previous:  9
Result:  Lost to Cleveland 24 – 3
Andy Dalton looked so bad he could've played QB for the Browns the past 14 years.  If the Bengals are involved in the only game on TV, it's an utter lock they will lose and lose horribly.