With less than a week left in the voting, the NBA All-Star starting spot votes are heating up. The third returns were revealed and many of the races are closer as we hit the finishing stretch: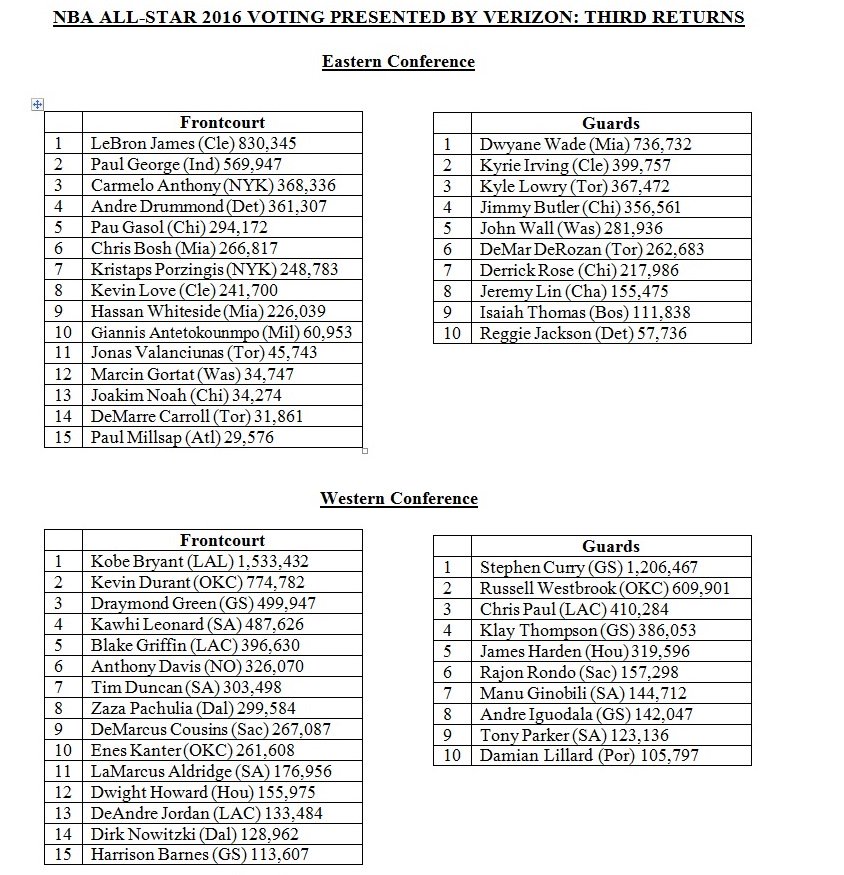 Carmelo Anthony and Andre Drummond will battle for the final East frontcourt spot. Anthony's popularity is looking like it will beat out Drummond's excellent season.
Kyrie Irving is leading Kyle Lowry in the East backcourt. Lowry made a last minute run last season to get a starting spot. The game will be in Toronto so watch out for him possibly passing Irving.
The closest race is between Draymond Green and Kawhi Leonard for the third spot in the West frontcourt. Both are having breakout seasons with teams in position to challenge the best all-time record.
Russell Westbrook still has a comfortable lead over Chris Paul in the West backcourt despite Justin Bieber's pandering for CP3.
The most shocking number has to be Kobe Bryant almost having more votes than LeBron James and Kevin Durant combined. That's respect.