The first return of NBA All-Star votes have been revealed and a few interesting names are leading. The top three frontcourt players and the top two guards in each conference will be named starters.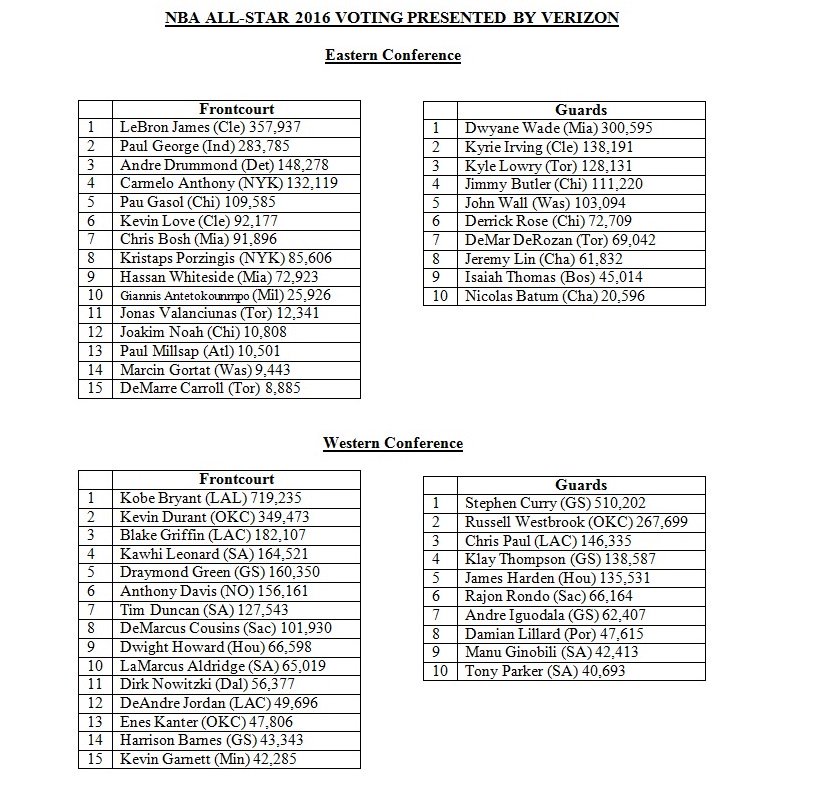 Kobe Bryant looks like a lock to start the game in his final NBA season. Bryant has more votes than LeBron James and Kevin Durant combined. Bryant being listed in the frontcourt is opening a spot for Russell Westbrook or Chris Paul as the second backcourt starter with Stephen Curry.
Kawhi Leonard's popularity is growing and will have a chance at challenging Blake Griffin for the third starting spot.
Kyrie Irving is ahead of Kyle Lowry despite missing all but two games this season. The Canada vote and home venue location of the All-Star game should give Lowry a late surge in voting. Lowry made a late run to win vote last year.
Andre Drummond is ahead of Carmelo Anthony. That may be the most stunning choice. Are NBA fans voting for the deserving player or is Melo losing his popularity? Likely both.