Le'Veon Bell has more than likely played his final game with the Pittsburgh Steelers. The superstar running back sitting out the entire season already had the writing on the wall. However, Bell is now taking some joy in Pittsburgh struggling to make the playoffs without him.
The following Instagram post was liked from Bell following the Steelers crushing loss on Sunday.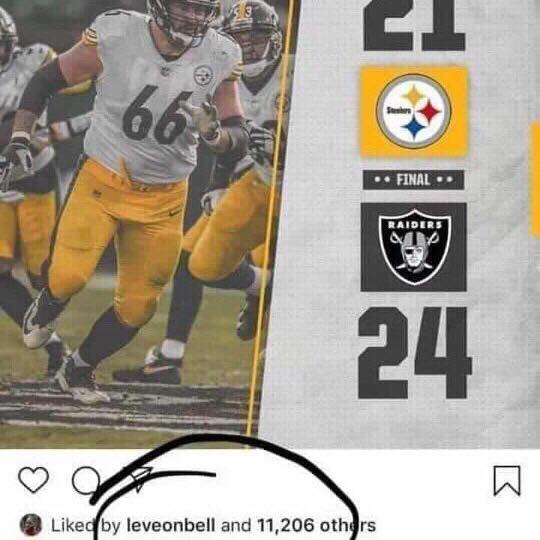 You know it's officially over when there's shade on social media.