LeBron James lost his mind yelling at his Cleveland Cavaliers teammates for their poor effort against the Toronto Raptors tonight. Former teammate Kyrie Irving clearly enjoyed this as seen on Instagram when he literally "liked" the video.
LeBron's mad and is gonna be posting memes all night on Instagram after this game pic.twitter.com/B3eDgARAw7

— gifdsports (@gifdsports) January 12, 2018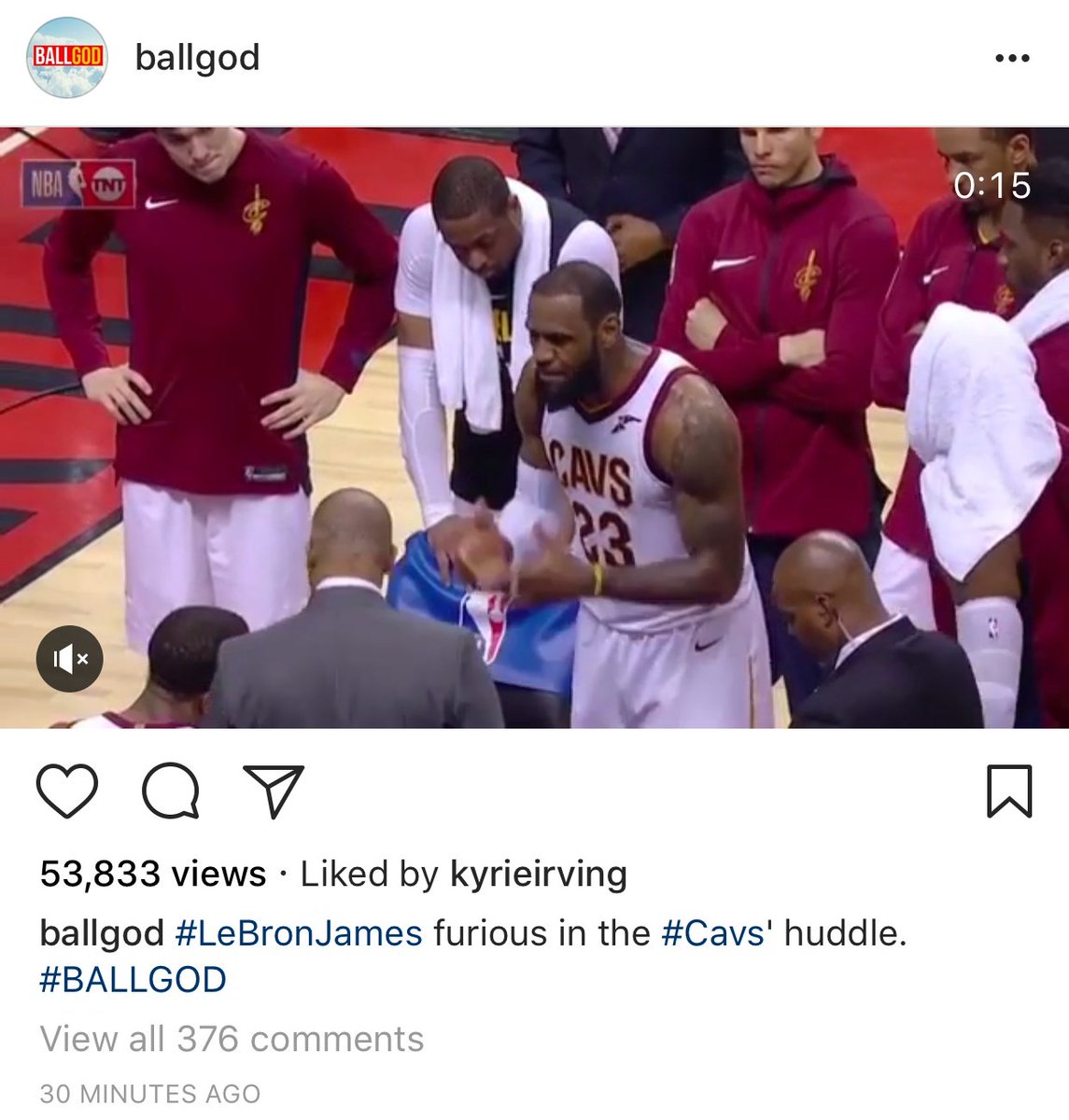 No matter what they say publicly, these guys clearly don't like each other. The Instagram likes are the best way to truly understand someone today.
The BIGPLAY Podcast
live wednesday nights @ 8:30pm