Los Angeles Lakers legend Kobe Bryant is retiring and is using the end of his days to give honest answers to the tough questions. In his prime, Bryant would show his stone cold killer instinct and rarely talked about the strengths of his opponents. With the retirement and career retrospective, Bryant has become more open about his thoughts.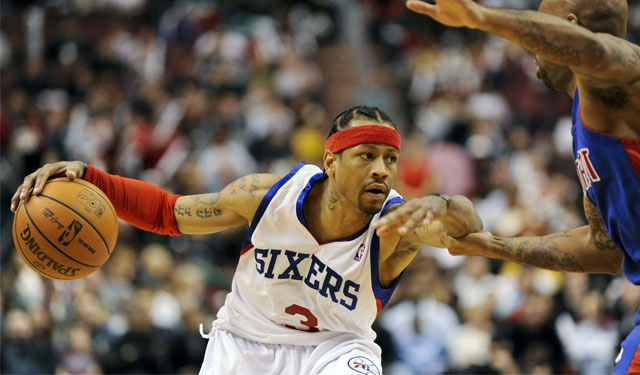 Kobe revealed Michael Jordan and Allen Iverson as the greatest competitors he's played against. Scottie Pippen was thrown in as a third choice. Bryant revealed the following on Inside the NBA:
"Michael Jordan and Allen Iverson are the two that come to mind, immediately. Because they were just relentless. And Michael and his relentlessness was amazing. And Scottie (Pippen's) as well, on both ends of the floor. And then, in my generation, AI was much the same. I mean, from opening tip to the end, (Allen Iverson) was just going and going and going. He's always put you in jeopardy. So those two guys are the most competitive I faced"
No LeBron, Wade or Pierce? Interesting choices by the Mamba. Perhaps it's a statement on the level of competition in the NBA lessening through the years.