With college football kicking off this week, everyone is talking about the new playoff system and their projections for the final 4 teams to play for the national title.  Will the loss of Braxton Miller ruin Ohio State's chances of making it to the final 4? Can Florida State repeat?  These are all valid questions and topics of conversation but there is not enough attention being put on college football's newest playboy and second year Texas Tech head coach, Kliff Kingsbury.
At the ripe age of 35, the Texas Tech alum and former QB has built quite the impressive resume in the 6 years he has been coaching.  First, he coached Case Keenum at University of Houston to multiple NCAA Division 1 passing records which earned him the 2011 Offensive Coordinator of the Year. Then he went on to coach Johnny Manziel to a Heisman winning season at Texas A&M. Those stints as assistants earned him the head coaching gig at his alma mater where, in his second season, he is expected to pick up where he left off at his last stops.
Aside from Kliff's already stellar career, it is necessary to break down what makes him a professional off the field.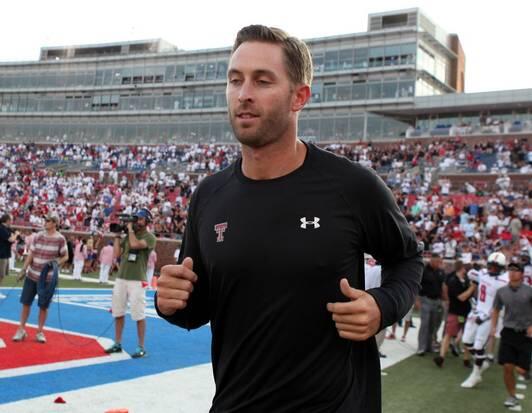 [AdSense-A]