Much has been made of Kevin Love not being in team photos that include LeBron James and other members of the Cleveland Cavaliers following victories. It has happened on multiple occasions with this being the most recent a couple of weeks ago:
Love actually found some humor in the story by Photoshopping himself into the photo on Instagram.
 
The power forward no longer has to worry about this as he was finally a part of the team photo following Monday's win over the Indiana Pacers.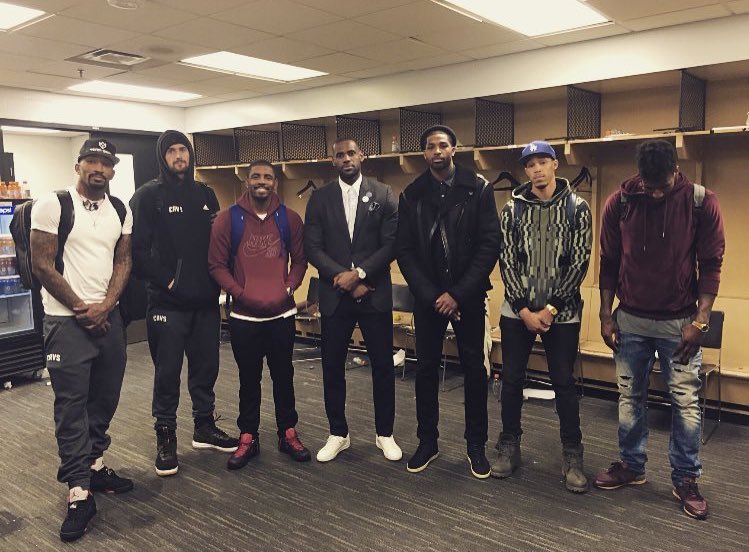 Go Kevin! LeBron even posted it on his own Instagram as well. Huge moment in the career of Love.