Kevin Durant will never stop getting criticized for joining the Golden State Warriors and creating a nearly unstoppable super team. Despite winning two rings and Finals MVP Awards, Durant is still upset at online posts enough to start Instagram arguments.
A teenager posted the following screenshots of Durant DM'ing him.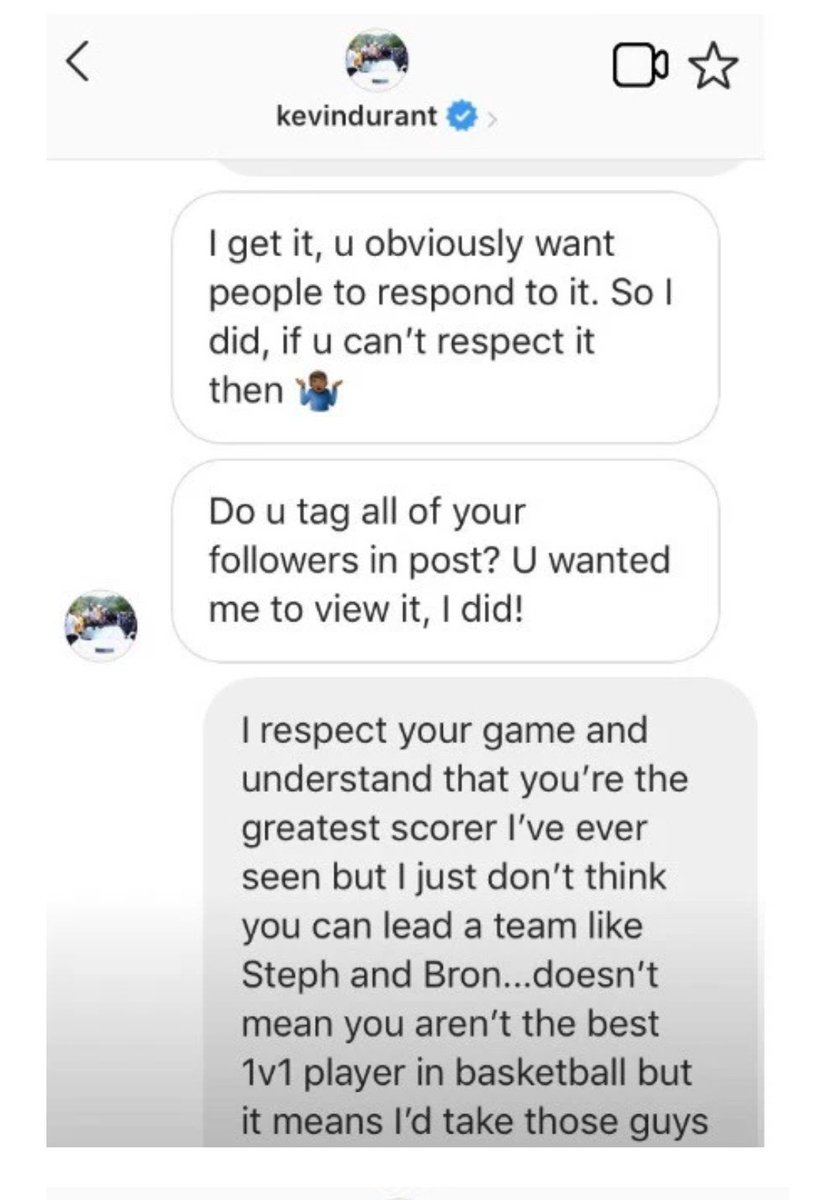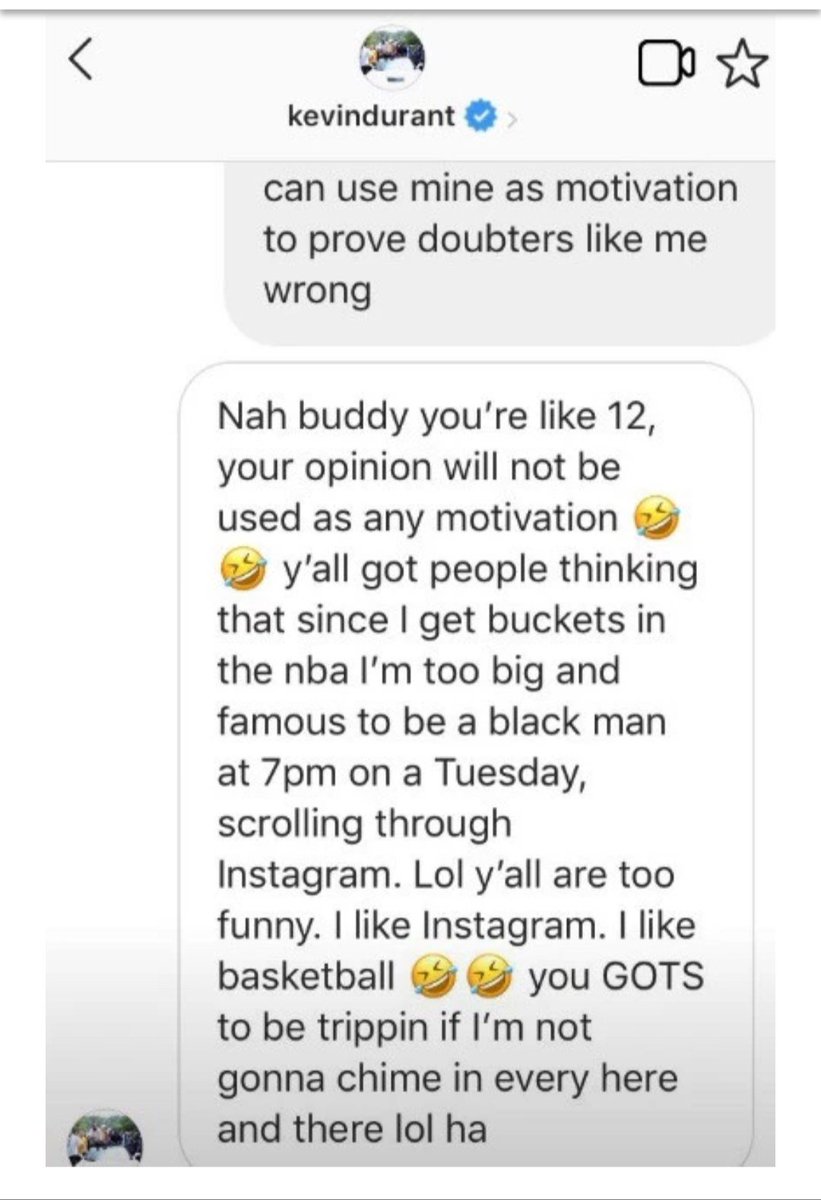 This was the original post to annoy Durant.
It's hard to criticize Durant for spending his summer arguing with immature trolls when LeBron James has spent his summer finding a team of immature trolls to join him on the Lakers. Maybe KD is just preparing for the season?
The BIGPLAY Podcast
live wednesday nights @ 8:30pm