Josh Gordon is a fucking idiot. Let's get that out of the way. He's made a few million dollars on his rookie deal, most of which is intelligently invested in night club tabs, a camo porsche and a few bricks of weed. But Josh Gordon being an idiot isn't the issue. It's the NFL's current substance abuse policy.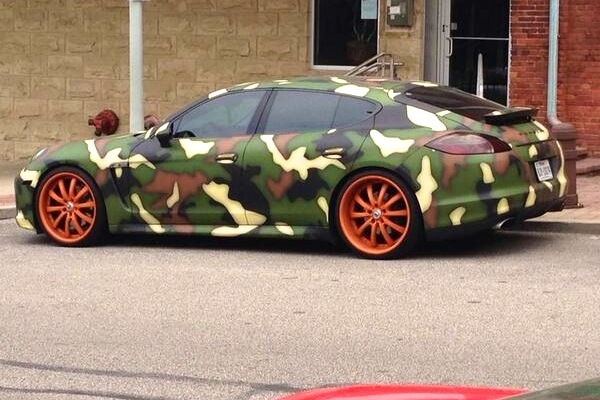 As the entire world knows, Josh Gordon failed an NFL drug test yet again. And in Level III of the substance abuse policy, a one year banishment is on the horizon. Per Mike Florio of profootballtalk.com:
For Gordon, the "A" bottle showed a concentration of 16 ng/ml, only one nanogram per milliliter above the limits of 15.  The "B" bottle showed a concentration of 13.6 ng/ml — less than the threshold.
15 nanograms. If Josh Gordon wanted to take his camo fetish to a whole new level, he could join the military and pass their drug test with flying colors. The US military's drug testing standard is 50 nanograms. That's a shit load of extra nanograms to smoke when compared to the NFL's policy. Who would you rather see high? A guy who catches a football, or a guy who cleans out machine guns? Moving on.
15 nanograms. If Josh Gordon decided, you know what… fuck football…I'm going to go destroy some Kenyans in the the triple jump…he'd be good to go. The Olympic drug testing standard set by World Anti-Doping Agency is 150 nanograms. He'd pass the test handedly.
If a solider with a gun sitting in a tank can smoke 49 nanograms, and an olympic athlete who represents his/her country at the highest level (no pun intended) can get blazed on 149 nanograms…then why can't a guy who plays a sport in Cleveland do the same?