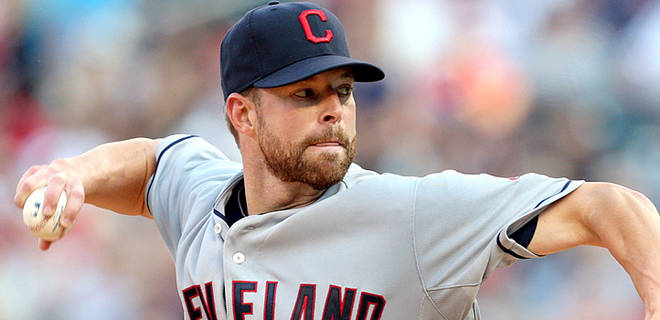 Corey Kluber.  Indians ace and Cy Young Award candidate in 2014.
Known for his level disposition as much as his wicked arsenal of pitches, Kluber showed promise in 2013, but has become an elite pitcher in 2014.
The story of how the Indians acquired such an ace is no simple tale, and weaves a complicated web going back to 1977.