The NFL just can't catch a break against girls: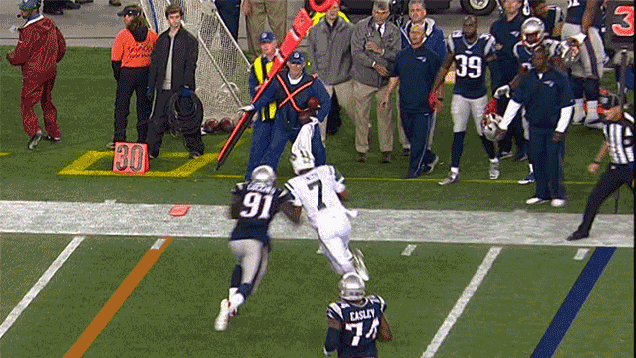 On another note, bet those Patriots fans feel pretty dumb for wanting to get rid of Tom Brady. He's only been the best quarterback in the NFL the past month. Maybe the team's woes aren't him but an overrated coach in Bill Bellichek who can't win without a crafty camera crew?
It would have been great to see the Pats trade Brady so their spoiled fans could see what life is like for the majority of NFL fans… watching sub-par quarterbacks lead our teams to 8-8 records.