Either Kenny Albert is the funniest motherfucker calling NFL games or the dumbest. Regardless, he may have worn the sweater of the century yesterday.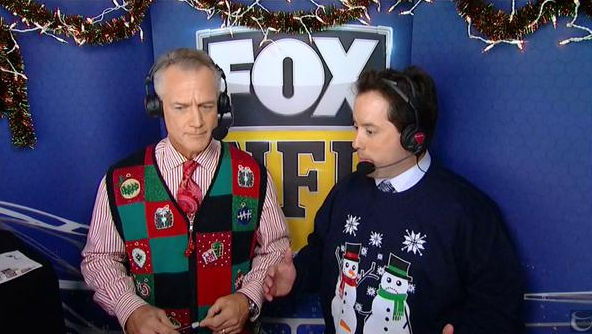 Let's zoom in to make sure you don't miss the brilliance of this festive sweater.
Yep.  Apparently, the snowman on the right is a little sad because his buddy stole his nose and made a dong out of it.  My, how that guy is proud of his new carrot boner!
Good job out of you Kenny Albert!  You're officially a hero to all us immature football fans!