The Golden State Warriors are so good, that even their backup center can reject one of the best dunkers in the league. Early in the first quarter, Blake Griffin attempted to inflict devastation upon the Golden State defense with a monstrous dunk on defensive minded center, Festus Ezeli. Didn't go so well for him.
https://vine.co/v/eLOr61rt6Xd
Griffin was met at the rim by Ezeli's 7-foot-6 wingspan and one monstrous block.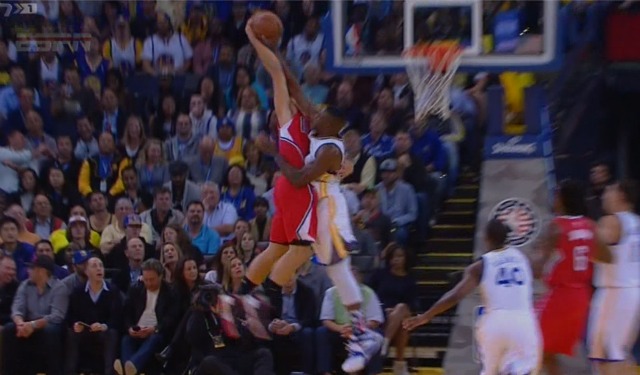 Warriors lead 51-43 with a little over three minutes remaining in the second quarter.