Welcome to the latest edition of Studs and Duds, as we look at which players you should target and which players you should avoid when playing DFS at DraftKings for Week 4 of the NFL regular season.
Looking at the salaries over at DraftKings, we're listing the best value plays for each position as you field your team and hopefully win some money.
Here's one FREE entry to try out a lineup. 1 Million dollars on the table…none of which you contributed.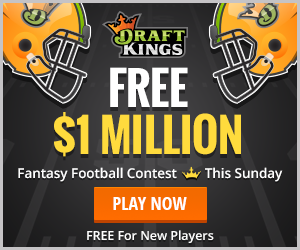 Promo code: BIGPLAY
QB Studs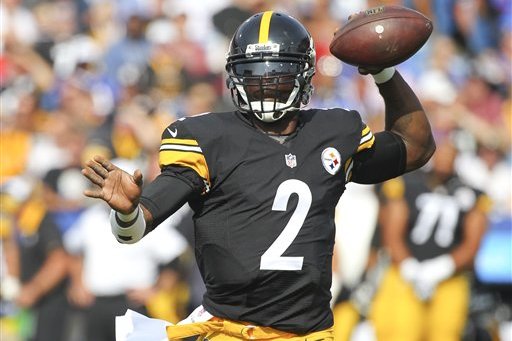 Tyrod Taylor (Buffalo Bills) $5800
Most of the big name or consistent QBs are priced highly this week as the season goes deeper and it becomes harder to find a good value. Tyrod Taylor is still going under $6000 despite being on the verge of becoming an elite fantasy QB. Taylor is the first passer Rex Ryan has confidence in leading his offense. Through the first three games of the season, Taylor has been a top six fantasy QB and gives you both superb running and very good passing. The match-up against the lackluster New York Giants defense isn't scary.
Derek Carr (Oakland Raiders) $5300
Derek Carr has been balling the last couple of weeks and will face arguably the worst team in the league. The Chicago Bears are allowing lots of points which means the Raiders are going to score in the 24-35 point range. Carr should account for a couple of touchdowns and have an easy time passing all over the Bears. Amari Cooper looks great. Latavius Murray looks very good. Michael Crabtree has been solid. Carr has weapons and the Raiders are showing promise this season. Week 4 will be Carr's best value.
Michael Vick (Pittsburgh Steelers) $5000
This is a very risky play as Michael Vick looked terrible with the Jets last year but the Pittsburgh Steelers are a very fantasy friendly offense. Vick will have the best WR in the league and is facing the 3rd worst defense against QBs in fantasy. Vick will have a chance to pass on the Baltimore Ravens and he should still have enough speed to be a running threat out of the pocket.