Steve Bartman, by far the most famous fan in the history of MLB, is getting a second chance. After interfering with a potential foul ball catch in 2003, the Chicago native was forced to go into hiding after multiple death threats.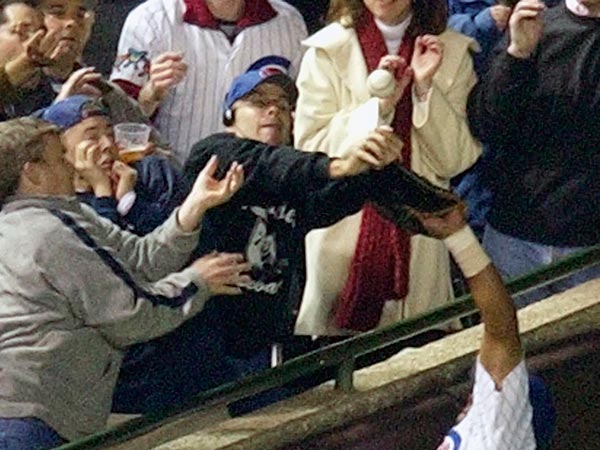 Yet those same Chicago Cubs fans that drove him into hiding are looking to make things right…by sending him to the NL Wild Card game against the Pittsburgh Pirates.
Per the gofundme.com page:
"Lifelong Cubs fan wants to make amends for 2003, lets make it happen. First we need to find him to get him to the big game. If anyone knows where he is at, tell him we are looking for him. The money would pay for his expenses including his ticket, hotel room, flights and a little spending money."
The gofundme.com page is up to $1183 with nearly 100 donations.
The hate was so real back in the early 2000's that literally no one knows where this guy is. Hopefully he can exit witness protection for a day to attend the game and receive a standing O.
Unless the Cubs lose. Because they'll be looking for a scapegoat. This actually sounds like a trap, stay where you are, Steve.