Last night was almost a disaster for my picks. Duke was down by almost double digits in the second half, and Houston trailed by a Hamilton. Despite the heart attacks they almost gave me, both pulled out great comebacks and managed to cover. I'll be riding my successful 2-1 night into these picks.
Oregon (+4.0) @ Baylor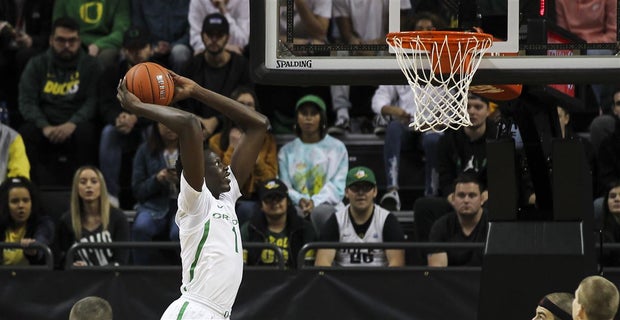 Image: (247Sports)
Oregon and Baylor have wildly under performed this season. Both have lost games they were heavily favored in, and both teams managed to lose to a 4-8 Texas Southern team at home. Oregon's Bol Bol missed the last two games for the Ducks, and is still a gametime decision for tonight. If he plays, I think Oregon has a chance to dominate, if not, Victor Bailey Jr. and Payton Pritchard should still do enough to at least cover, if not win.
Buffalo #14 @ Marquette #20 (-3.0)
Image: (Busting Brackets)
Marquette has two of my favorite players in college basketball. Markus Howard and Sam Hauser. These guys take and make a TON of threes, doing it better than most players in college basketball. They have themselves a challenge tonight against an undefeated Buffalo team. The Bulls have two of the best wins in college basketball on the road against West Virginia, and Syracuse. CJ Massinburg has been fantastic this year for the Bulls, scoring almost 18 point per game, and has been the leader for this outstanding squad; however, Marquette has outscored their opponents at home by over 18 points per contest, and Markus Howard has been playing far too well for the Golden Eagles to lose. Marquette steals a big win tonight.
Kent State (+10.0) @ Oregon State
This pick doesn't rely on stats as much as intuition. Kent recently came off a close loss on the road against Louisville, and was right with the Cardinals until the bitter end. Kent can go and play with anyone in the country, and honestly, Oregon State isn't that good. They have no impressive wins up until this point, and when they do win, it has only been by a few scores. Kent read, Kent write, CAN lose by less than 10 points.
So there's the picks, take 'em now before it's too late.
Overall Record: 3-2-1
Featured Image: (SI.com)