Just when Bulls fans were recovering from the "not getting Carmelo" hangover, they pull us right back in with the Kevin Love rumors. Although this is probably just a ploy by the Timberwolves to make LeBron James and the Cavs pay a higher price for Love, I for one am not excited.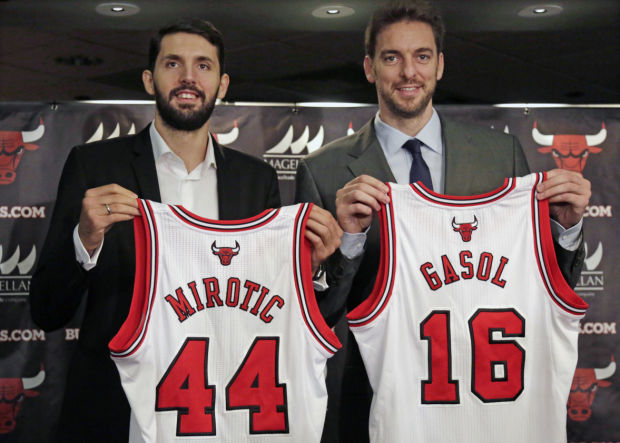 The Bulls roster post-Carmelo was looking strong and deep. Yes, we still need that second scorer, but the Bulls offense is already much improved from last year's disaster with Rose coming back (and hopefully staying healthy), as well as the additions of Dougie McBuckets, Nikola Mirotic and Pau Gasol.
Based on reports, in order to get Love we'd have to sacrifice our greatest strength – depth. The proposed trade would include Taj Gibson as well as some combo of Butler, Mirotic and/or McDermott. That's our entire bench and two of our top defensive players.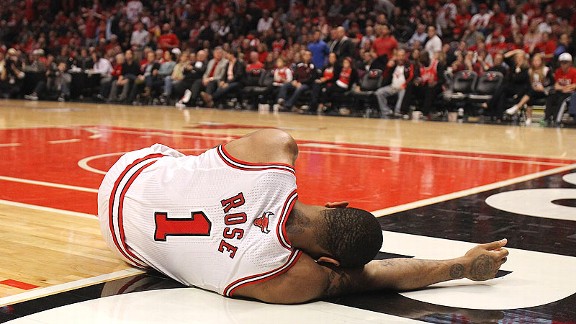 Yes, having Kevin Love provides the Bulls with another great scoring option, but what happens if scoring option number one, aka Derrick Rose, gets hurt and misses significant playing time?
Kevin Love can't put a team on his back and carry them to the playoffs. In six NBA seasons he has played in ZERO playoff games… think about all the crappy teams that have made the playoffs in that time. This isn't the NFL… one solid player with a halfway decent supporting cast should be able to scrounge out a #8 seed in the NBA playoffs at least once in that timeframe.
Let's be honest, there is an above average chance Rose isn't able to play the full season, so the Bulls would be much better off with a strong supporting cast versus a team with basically three players – Love, Noah and Gasol.
Also, I love Dougie McBuckets and Mirotic. Call me crazy, but I think we have strong youth movement emerging here in Chicago and I'd be disappointed to see them do well someplace else.
Kevin Love is an unbelievable player who is just getting into his prime, but he isn't the right fit for the Bulls at this time – we need depth and that's what we have.
With all that being said, if the Bulls do end up getting Love, I'll be the first one outside the United Center welcoming him.