Kevin Love and the Cleveland Cavaliers look a lot like the 2013 Timberwolves. They also look a lot like the 2013 Cavaliers. Neither comparison is a compliment.
In the post game presser of a 103-84 loss to Sacramento, media members questioned how on earth the Cavs could look so incredibly bad, given that 2 max deal players were starting and relatively healthy.
Reporter:
"Kyrie Irving, Kevin Love they are two max players, they're here."
Blatt quickly replied:
"Kevin's not a max player yet."
David Blatt is not an idiot. He's far from it. He's well aware that Love is on a max deal from his days in Minnesota. But he's a long ways away from becoming a max player for the Cleveland Cavaliers.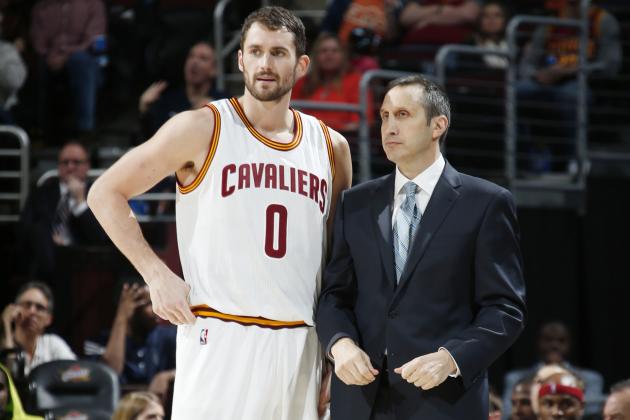 Media outlets are using this quote to rip the rookie NBA coach. Yet, most don't realize that it's a step in the right direction. David Blatt can only succeed by growing his balls back. In Europe, Blatt had bowling ball sized nuts. Here he is telling a player to "shut the fuck up!"
Then here he is in Cleveland…not even a part of his own huddle.
Will we see more of this tonight? http://t.co/JGaH79zBmi pic.twitter.com/kde0VUgK7z

— BIGPLAY (@BIGPLAY_com) November 22, 2014
For the Cavs to have a chance at a championship this season, coach David Blatt must grow those European balls back.
Tell Kevin Love to shut the fuck up when he's complaining about a defensive mishap. Tell Lebron James to shut the fuck up when he's taking over your huddle. Show this team you belong here…because it's clear that they don't feel that way right now.