Do you love sports? Are you funny? Are you motivated to get involved in sports media? If you checked off all three boxes…then congratulations….you may continue.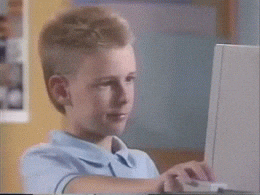 BIGPLAY.com is looking for talented and motivated writers and editors that are ready to enter the arena that is sports media.
Who is BIGPLAY?
We are a startup co. based in Cleveland, OH that opened our doors at the end of 2014. We cover national sports news stories and give our readers and sports talk viewers (desktop, mobile, and iOS app) a funny outlet to stay informed on what's happening today in sports. Check out our app if you haven't already.
https://itunes.apple.com/us/app/bigplay-sports-news-videos-scores-and-odds/id1213806301?mt=8
And our live sports talk shows on Twitter on FB:
Awesome call from @VEdavis0225 after the #Browns win, who will be traveling from New England to Cleveland for the final game vs the Bengals!

If u see Liz in the muni lot, make sure to hand her a beer for making the trip! 🍻https://t.co/ZlcKmzdRmj

— Dave @ BIGPLAY (@BIGPLAYdaveymac) November 15, 2018
All Potential BIGPLAY writing and editor candidates should…
Have journalism experience (preferred not required)
Have experience writing for an online site/blog
Have familiarity with WordPress
Have familiarity with AP style writing (preferred not required)
Be social media savvy
Some things to know about the content that you will provide for the site…
Your articles will be reviewed, constructively critiqued, and published each week to hone your skills as a sports writer.
Your articles can be about anything you want. Your favorite team, a funny sports video, whatever. Make it your own.
If you are chosen as an editor, you will be…
Editing your fellow BIGPLAY writers work
Contributing articles to BIGPLAY
"Will I be compensated for my work?"
Yes. As long as you are showing initiative and an ability to actively contribute and evolve as a writer, you will be compensated for your published articles by receiving a percentage of displayed ad revenue from your articles.
"What else is there to gain from this opportunity?"
BIGPLAY is continually expanding, which means our audience will continue to do the same. Because of this, our name will become more credible to those on the outside looking in. This is not only an opportunity for you to make money but to also bolster your resume while also gaining experience in the process. If you are a sports writer, journalist, reporter, etc. this is the PERFECT opportunity for you!
If interested, please contact Sam@BIGPLAY.com or DM him on Twitter (@theSamMad)