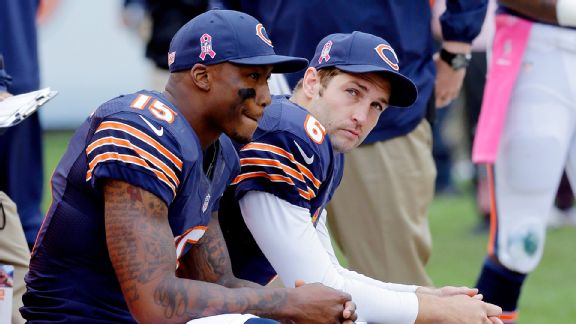 Brandon Marshall has been shipped off to the Big Apple in exchange for a 5th round pick.
The trade to the Jets will be finalized next Tuesday at 4pm, the time in which free agency officially begins.
Jets will send a fifth-round pick to Chicago for WR Brandon Marshall.

— Albert Breer (@AlbertBreer) March 6, 2015
Marshall, a 9 year NFL vet, has had his struggles with injuries over the past few years, most noticeably last year on IR with a fractured rib and punctured lung.
The newly appointed head coach of the Jets, Todd Bowles, most likely signed off on this one as the two worked together previously during their stints in Miami.
Bears fans might not be so happy with a 5th round pick. Yet with rumors around the league that B Marshall was soon to be cut, a late round draft pick doesn't look horrendous.