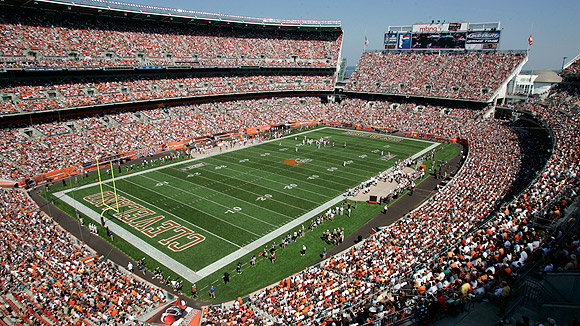 With both 2014 first round picks, Johnny Manziel and Justin Gilbert, inactive for violations of team rules in week 17, the spotlight firmly fixed back on the Browns horrible draft.  Perhaps one year is too much to judge a player, especially at quarterback and cornerback, arguably the two most difficult positions to master when arriving in the NFL.  The problem is, the players have not only been incredibly disappointing on the field, they've failed to conduct themselves like professionals off the field as well.  It's gotten to the point that veterans Karlos Dansby and Donte Whitner have called out the rookies for their immature behavior.
With one playoff appearance in the sixteen seasons since the Cleveland Browns were reborn as an NFL franchise, that Browns have lacked the talent to compete in the NFL.  You can argue that the Browns only nailed three of their eighteen first round selections during that time period.  Granted, there's been a parade of misfits in the front office, but the inability to secure top talent in the first round of the draft has been nothing short of remarkable in Cleveland.
Hindsight is 20/20, so we look back on each of the sixteen drafts with perfect vision and laugh at nearly all of the Browns' first round selections, as well as the studs they left on the board.
Disclaimer:  We understand the Browns have been so awful for so long, the team could've ruined the careers of promising draft picks, and studs drafted after the Browns may have fared terribly in the brown and orange.  We're aware.  This is obviously just for shits and giggles.