Aaron Hernandez is serving life without the possibility of parole. Yet that sentence hasn't kept him from staying up on current Patriots games and players from his cell (he actually has his own TV in his jail cell).
In a recent letter (obtained by TMZ sports), Hernandez replied to a fan named Rachel, discussing the Patriots, fake fans (and suggested suicide methods for those fans), and his disdain towards Robert Kraft.
"And that fake ass non loyal Kraft who told me he loved me every time he seen me but obviously shows his word ain't shit"
Hernandez clearly blames Kraft for not helping him more in his troubles, but had nothing but positive things to say about Tom Brady and "the greatest TE ever to walk on a football field", Rob Gronkowski.
"The closest I was with was probably Tom Brady in whom I love to death and always will and only hope the best for them."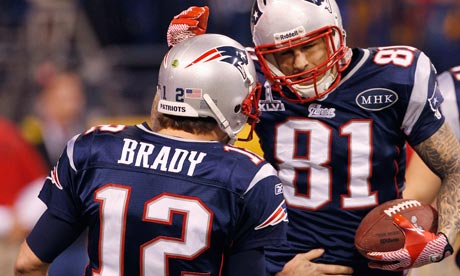 Hernandez wraps up the letter telling Rachel that if she is going to follow his advice and kill herself, the third option (taping fireworks to your face and waiting for your head to explode" seemed like the most fun.