Three suicide notes were discovered after Aaron Hernandez was found dead in his prison cell, a new report claims.
The Daily Mail cites sources claiming notes were left for his fiancee, their four-year-old daughter, and a third letter to the former Patriots' gay prison lover.
The tight end's prison lover is not named, but he is reportedly on suicide watch in the wake of Hernandez taking his own life by hanging from a bed sheet.
The three notes were found along with a Bible that was open to the page containing John 3:16, the verse Hernandez reportedly wrote on his forehead in marker.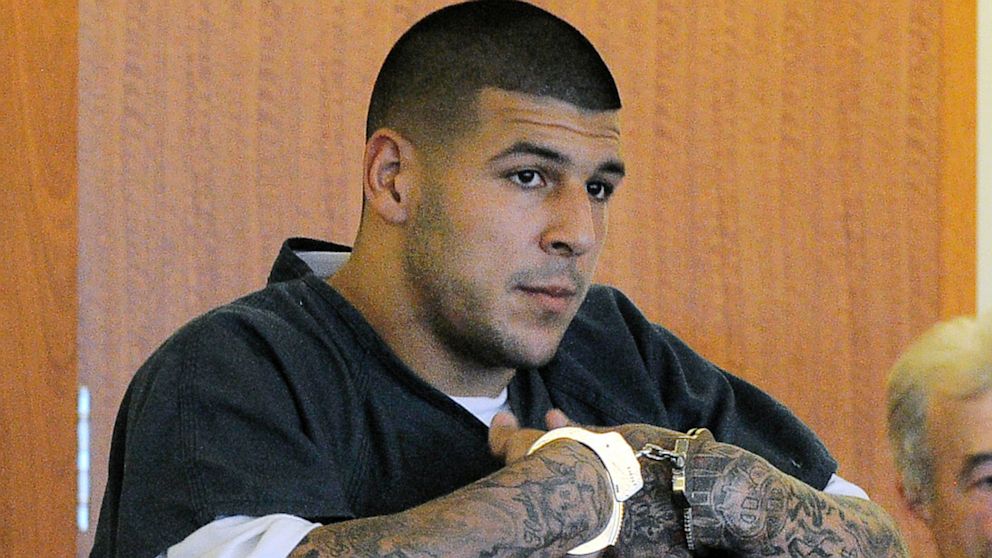 According to reports, Hernandez spent weeks planning his suicide, giving away his personal belongings to fellow inmates. On the night he chose to go through with the act, he reportedly barred the door with what little he had, and even soaped up the floor beneath him so he couldn't gain traction to bail on the attempt if he had second thoughts during the hanging.
Hernandez's suicide brings to a close a tragedy in the lives of many associated with him. Families have lost their loved ones due to the Hernandez's violence. His daughter will grow up without a father. And his gay prison lover is left to pick up the pieces behind bars.