Great athletes sometimes get really bored. And well…that's when they become "actors". I'm sure you'd recognize all of these guys on the field, but on the big screen they might have slipped your mind. Whether it's a football player playing himself, or a hockey player portraying a complete dick, these guys landed the role.  Lets take a look at the most famous athlete cameos. Click next to continue.  
Skidmark
Well mister, I was just dancing having some fun! All Star and HGH Hall of Famer Roger Clemens played Skidmark in the movie "Kingpin", where he forcefully removed our amish bowling friend from the dance floor. Good thing Woody was around to back him up.

Brett Favre
Mary couldn't get enough of the famous QB, Brett Favre, in the movie "There's Something About Mary". Maybe it was that dick pick he sent out to the world. Regardless, in came the towering Ben Stiller to sweep Mary off of her feet.
Hines Ward

Hines Ward played for one of the douchiest teams in the league, yet he slipped into one of the best bad-ass movies of the modern era, "The Dark Knight Rises".  The director planned on giving Hines Ward a bigger role in the film, yet reconsidered after Ward refused to stop smiling. Why couldn't he have slowed up just a bit in this scene?

Dan Marino
Finkle kidnapped a dolphin and later Dan Marino in the comedic masterpiece, "Ace Ventura: Pet Detective". Dan recently filed a lawsuit against the film's producer, citing concussion symptoms after getting bitch slapped by Finkle. Nevermind, he changed his mind. Get it?
Sea Bass
Cam Neely couldn't get enough fighting on the hockey rink so he took his skills to the big screen. I think retirement may have gotten him down in the dumps, so he resorted to "KICK HIS ASS SEA BASS" in the famous movie "Dumb and Dumber". Lets not forget who instigated this fight.
Kareem Abdul-Jabbar
Kareem won a mere five championships with the Lakers, while also making it to the playoffs 18 times.. This didn't stop him from making an appearance in the movie "Airplane" to show off his skills.
Jim Brown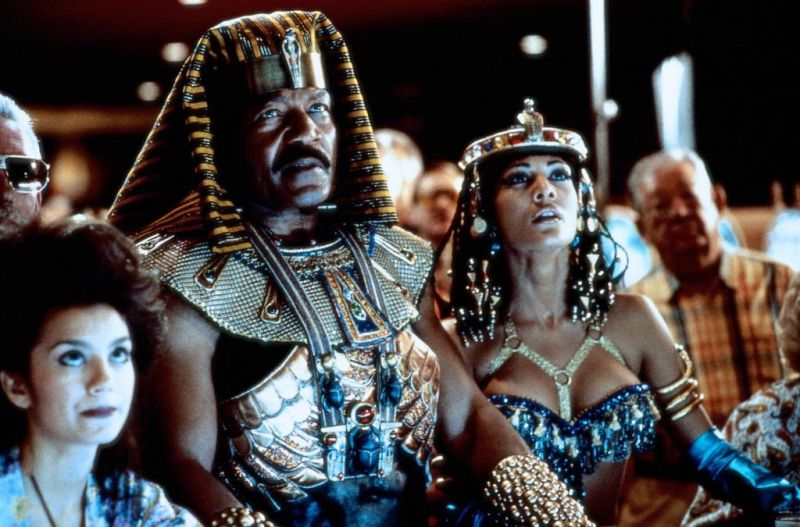 After a solid career trucking over linebackers, Jim Brown pursued his other passion, boxing midget aliens. You know you've made it in Holywood when you are cast for a bigger role than Jack Nicholson, Michael J Fox, Martin Short, Glen Close, Jack Black, Pierce Brosnan and Natalie Portman.
Natalie Portman.

OJ Simpson
OJ Simpson killed it in this role (too soon?). And although this athlete/actor's time on the big screen ended due to a double murder that he shockingly got away with, he was pretty good at acting.
Now, please go ahead and kill yourself.